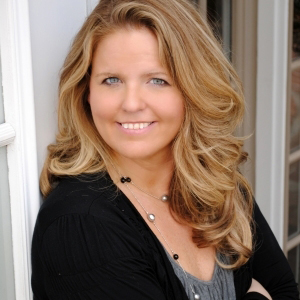 JOEY FORTMAN
After more than 15 years working in traditional media, Joey Fortman traded in the microphone for the diaper bag. Her son Boston, born in 2008, not only changed her life, but changed the way she looked at media. In order to document his life for friends and family in the Midwest, Joey started Real Mom Media, which quickly turned from a small blog into a thriving business. Joey hosted radio shows in major markets nationwide, including mornings in Chicago at 9FM and WTMX Chicago. Since her move to Philadephia, Joey was featured on WBEN and WNUW.  She is now the host of Real Mom Radio on Ben FM, highlighting moms in the Philadelphia area. Joey currently works with NickMom, a member of the Nickelodeon network with Three Moms Walk Into A….  Joey is also a contributing parenting expert on Fox, NBC, and other traditional media outlets. She has been featured nationally on Good Morning America, Dr. Phil, Anderson Cooper, the Katie Couric Show, Dr. Oz, Red Book, The Today Show with Kathie Lee & Hoda, The Talk, Fox and Friends & The Newlywed Game. She is on Twitter at @JoeyFortman.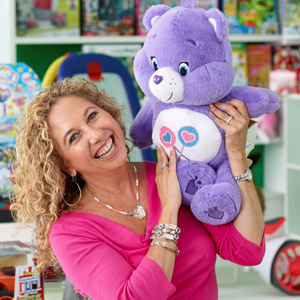 LAURIE SCHACHT
Laurie Schacht is President and Chief Toy Officer of Adventure Publishing Group, the leading publisher of magazines servicing the toy and licensing industries since 1983.  Based in New York City, Adventure Publishing Group produces The Toy Book, The Licensing Book and the Toy Insider, along with two newsletters, The Toy Report and the Total Licensing Report, that keep readers up-to-date on all toy and licensing industry breaking news and deals. Laurie is also the founder of The Big Toy Book, a social shopping resource for bloggers and gift-givers, and Blogger Bash, an annual event that brings together major lifestyle brands and digital influencers.
Laurie has more than 20 years of experience in the toy industry, reporting on and overseeing changes and trends in the business. She has been quoted in major broadcast and print media outlets such as The Today Show, The Wendy Williams Show, ABC World News Now, Good Morning America, Fox & Friends, USA Today, The Wall Street Journal, The Hollywood Reporter, Bloomberg News, Excite and Yahoo! Finance.
Laurie provides toy advice to parents and bloggers and is a contributing editor at Woman's Day magazine, where she serves as the resident toy expert.  She is the contributing toy editor to Grandparents.com, and is a regular contributor to Huffington Post, and FoxNews.com. Follow her on Twitter at @ToyInsiderMom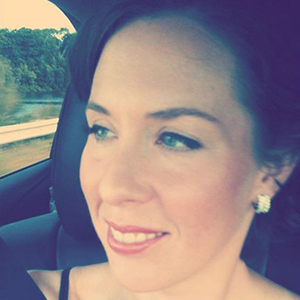 CHARLENE DELOACH
After writing laws for 15 years, Charlene DeLoach now blogs about whatever she wants; specifically, fabulous things like technology, travel, social media, fashion, and fitness. She has worked for the White House, the Massachusetts Legislature, and big-name Insurance companies and State Agencies as an attorney. Charlene blogs about luxury travel, fashion, and beauty at CleverLuxe.com and about toys, fitness, and family products at CharleneChronicles.com, and activities and baby gear at MetrowestMamas.com. She also still consults on health care issues and assists bloggers with legal contracts. She has been featured on Fox25 Morning News, the Boston Globe, Boston.com, Boston Herald, and Parents.com. In her downtime, she loves decorating and visiting consignment shops. Charlene lives outside of Boston with her husband, preschooler son, toddler daughter, and two teeny, tiny dogs. Follow her on Twitter at @CharleneDeLoach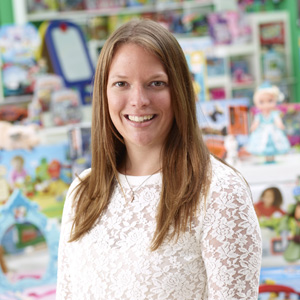 ALI MIERZEJEWSKI
Ali Mierzejewski is a senior editor at Adventure Publishing Group. She contributes to leading trade magazines The Toy Book and The Licensing Book, as well as the consumer holiday resource The Toy Insider, featured annually in Woman's Day magazine.
On the digital side of things, Ali is a co-manager of social media and community building for The Big Toy Book and The Toy Insider. During her time as a professional toy reviewer, she has built an impressive amount of Lego sets and has grown particularly fond of all things Nerf guns and superhero toys. If she had to pick a superpower, she'd have a lot of trouble choosing between flying and invisibility, so she'd probably pick "something close to the skill set of Wonder Woman." You can find her on Twitter at @OhSoTrendy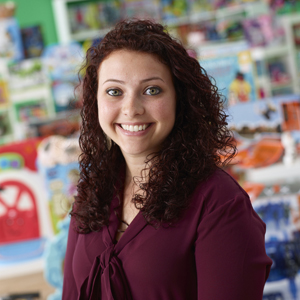 MARISSA DIBARTOLO
Marissa DiBartolo is a senior editor at Adventure Publishing Group. She contributes feature-length articles to leading toy industry trade magazines The Toy Book and The Licensing Book, providing retailers, manufacturers, and licensors with information on the latest in toy news.
In addition to traditional printed content, Marissa is the co-manager of digital and social media for leading consumer holiday gift guide The Toy Insider and blogger and press conference Blogger Bash. As professional toy reviewers and industry experts, she consistently reports on toy trends and hot products. A board game fanatic and Mario Kart enthusiast, Marissa has been featured on Good Morning America, NY1, World News Now, and Arise News. Say hi to her on Twitter at @MarissaDiBartolo!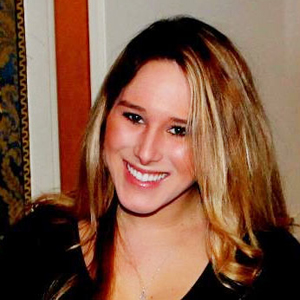 DEANNA ATKINS
Deanna Atkins is the assistant at Adventure Publishing Group. She helps the editorial team on leading trade magazines The Toy Book and The Licensing Book, and contributes online at toybook.com, licensingbook.com, toyinsider.com, and thebigtoybook.com.
When she's not trying to keep up with Toy Insider Mom Laurie Schacht, she can be found reviewing kids' CDs, DVDs, and books while daydreaming about the How to Train Your Dragon threequel and reading the dictionary. Follow her on Twitter @Deeeannuh and keep up with her bi-weekly, sometimes funny commentaries on toybook.com.