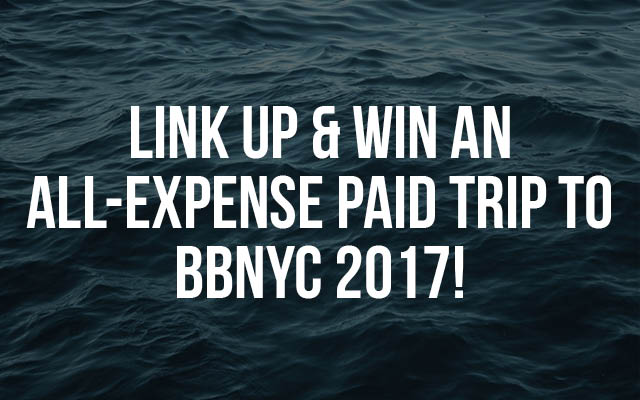 Blogger Bash came to a close around 6 p.m. on Thursday night after an incredible closing party. We hope that you were able to take advantage of ALL that BBNYC had to offer, and that you left feeling nothing less than fulfilled and excited for next year. We're so very grateful for every single person who attended, because it is all of you that made this conference a success. So from the bottom of our hearts, THANK YOU for making the trip to NYC to party with us—we hope you had as much fun as we did!
A lot of attendees are starting to write their BBNYC recaps, and reading them is giving us all the feels! We can't even begin to tell you how much we appreciate every single word you guys write, so if you do write up a BBNYC post or recap, please add your post to the Link Up on our site! Buuut, there's more:
If you submit your BBNYC post to our Link Up before Monday, July 25 you will automatically be entered to win an all-expense trip and paid ticket to Blogger Bash 2017!
Click Here to Submit to our Link Up
We will notify one lucky winner on Monday, July 25! The all-inclusive trip includes one round-trip coach/economy flight, one hotel room, and one ticket to our conference in 2017.