by Rachel Fredman

Barbara Weichselbaum is not only the principal of Armitron Watches, but also a mom of EIGHT! So, she knows what it is like to be a busy parent trying to keep all the balls in the air while also enjoying time with your family.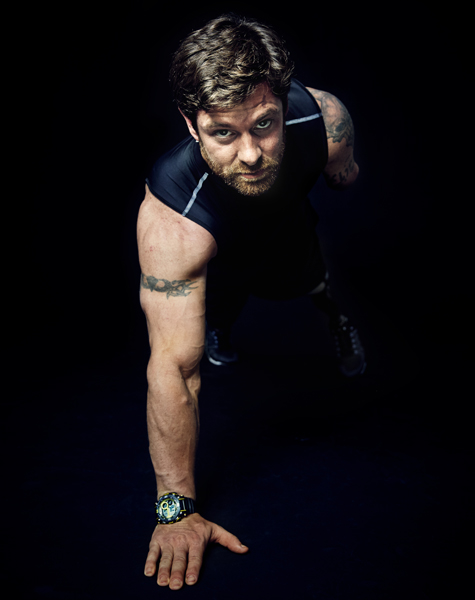 For the last several years, Barbara has had the privilege of getting to know a superiorly inspirational father of three, Noah Galloway, a U.S Army Veteran and motivational speaker. In preparation for Babypalooza at Blogger Bash, she sat down with Noah to find out his top five tips for parents on how they can try and stay motivated while keeping things in balance.
Have goals, but keep them specific, important, and measurable.
It is important to always be striving for something – personally, professionally, physically. No matter what that goal is, the key is to get specific with action steps and a game plan. Write down your goal or tell someone about it as the accountability is most important to seeing something through.
Choose your values and act in accordance to those values.
Ask yourself the following questions and let your answers guide how you want to behave on an ongoing basis.  Revisit these questions every time you are feeling unmotivated: Who do I want to be as a parent? What is the most important values for me to bring to my family? What do I want my children to say about me 25 years from now?
Cultivate time for yourself.
Even though you have the title Mom or Dad, you are still "you." Don't lose site of the things you love to do. While it's good to be passionate about all things parenting, keep your own personal interests active as well. Whatever it is, create a space so you can follow your own dreams and spend time doing what you love. Not only will you be more motivated, but it's also a good lesson to teach your own kids.
Stay inspired.
Look at your story and be proud of your life and the moments you share with your children. Noah says, "My kids motivate me every single day. I turned my life around so I could be the father they deserved. When I discover the world again through their eyes, it's incredibly motivating."
Try something new.
Sometimes you just need to break your routine in order to boost your motivation. Don't be afraid to step outside your comfort zone and try something you've never done before. Not only will it help reduce your feeling of stagnation, but you may also even learn something from it.
Watch this video to learn more about Noah's relationship with Armitron and be sure to come meet this inspirational dad in person at Babypalooza on Day 2 of BBNYC!