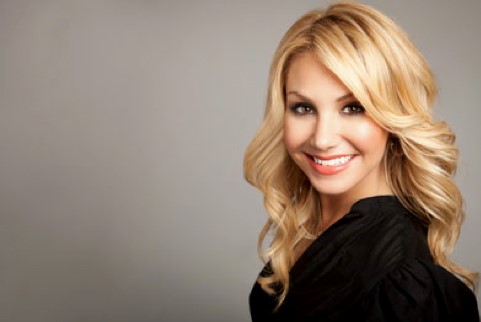 Raina Seitel can be seen all over the Big Apple: from television, to the small screens of your cab, to interviewing on the red carpet. With 15 years of experience at CNN, ABC, and NBC, Raina has profiled and interviewed well-known celebrities and public figures such as Bill Clinton, Denzel Washington, and Rudy Giuliani—just to name a few. You can see Raina regularly on New York Live, the daily lifestyle show on NBC 4 New York. Raina covers all things lifestyle including wellness, style, and her Broadway series "Behind the Scenes."
When not busy working, Raina switches gears and devotes her time to her son, Hunter, and their long-haired Chihuahua, Theo.
Maletzky Media is excited Raina will be attending Babypalooza and we thought you'd be excited if we asked her some questions about her career in front of the camera and her life as a busy mom.
Maletzky Media: What are you most excited for at Babypalooza?
Raina: I am really excited to meet the brands and the faces behind those brands. It's interesting to learn the inspiration and the impetus behind the best products out there. I am also looking forward to meeting bloggers, who, like me, tell stories about real life!
MM: Who is the coolest mom you have interviewed?
Raina: I've met a lot of incredible mothers doing what I do but the coolest for sure is Madonna. I grew up listening to Madonna, so it was a "pinch-me" moment when interviewing her in person.
MM: What other celebrity moms do you look up to?
Raina: I look up to all women who are all-star moms but it seems to me—as far as celebrities go—that Sandra Bullock is doing a pretty exceptional job balancing work and motherhood, and making sure her family comes first. And Jennifer Garner as well!
MM: What is your favorite social media platform?
Raina: I like Instagram and Facebook. I love telling stories through pictures on Instagram and being able to share the day-to-day excitement of my work. I like the personal connection with friends, family and fans on Facebook. Seeing pictures of my friends' children (and pets) never gets old!
Want to hear more from Raina? Connect with her socially @RainaSeitel and make sure you say hello to her at Babypalooza!