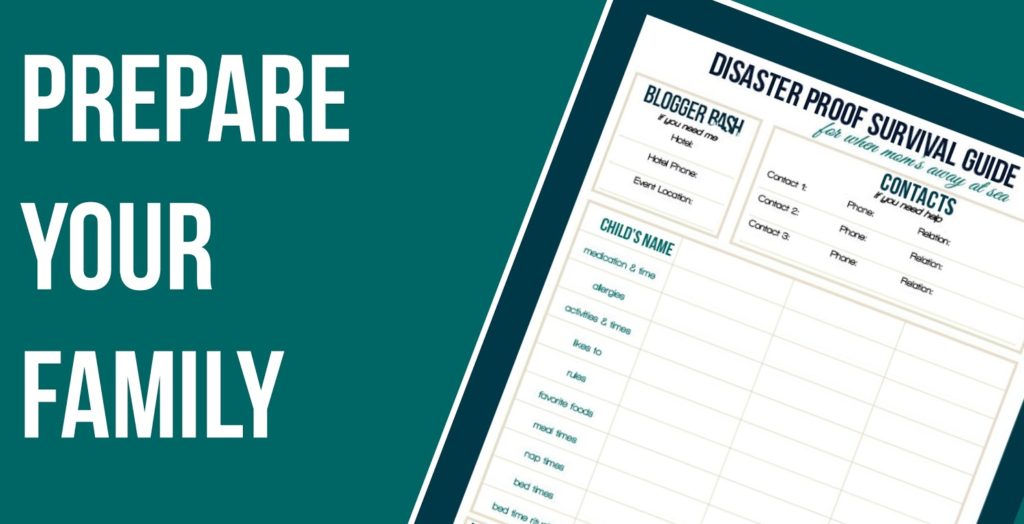 You've registered for Blogger Bash, you are participating in the Facebook group, and you are figuring out your travel arrangements and hotel. You're probably still figuring out what to pack and what to wear. You have daydreams of sleeping in a bed without having to move over for that toddler who just doesn't want to sleep, being able to actually eat a hot meal, and not having to watch Caillou on repeat.
While you just cannot wait one week for Blogger Bash to get here already, you are the one that makes sure everyone is healthy, everyone is fed, entertained, and happy. You might now start to feel your heart begin to race and feeling guilty about taking some "time off." Typically you are very methodical about everything you do and can systematically get done all the laundry, prep for snack mom, and check homework all at the same time—but breaking that down for someone else seems overwhelming.
Fear not: There are five important steps for a successful trip that will ensure that you will not return to a disaster after BBNYC! (There's also a surprise waiting for you if you make it to the end!)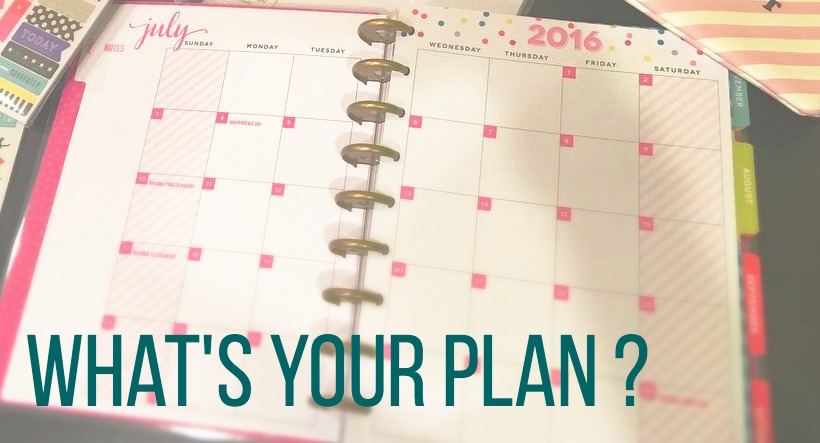 Step 1: Planning
This is one of my favorite steps, and very well could be because I'm completely OCD about lists and covering all bases. Here are the important areas that you need to cover first for the foundation before your vacation:
Childcare
Will your spouse or significant other be taking on double duty? Do you need a sitter, if so will there be travel involved due to anyone's schedules? Thankfully for our family, my hubby will be the one that takes on the role as Mommy & Daddy. Since I work full-time outside our home, we already have trusted sitters that our daughter is with during the day.
Schedules
Do your kiddos attend camp or a summer recreational program? Do they have any sports, dance, or other activities that they cannot miss?
Extra Credit: You can provide a list of the items that are needed for each of those activities.
Bonus Extra Credit: Find a centralized command center where those items can reside in your absence that makes it easy to find.
Routines
While it seems like schedules and routines are synonymous, and they are to a degree, routines are the day to day of what your child/children expect. How does a typical day go for them? When do they eat breakfast? Do they take a nap? Are there specific bedtime rituals that cannot be missed? For us, while both Mommy & Daddy have different ways of doing things, some routines are standard for our little one to actually go to sleep at a decent hour: Bath, Book, Bed! Don't forget the four mandatory bedtime songs!
Emergency Contacts
This is when you compile your list in case your child care provider needs to reach out for some support. (Be sure to let them know!)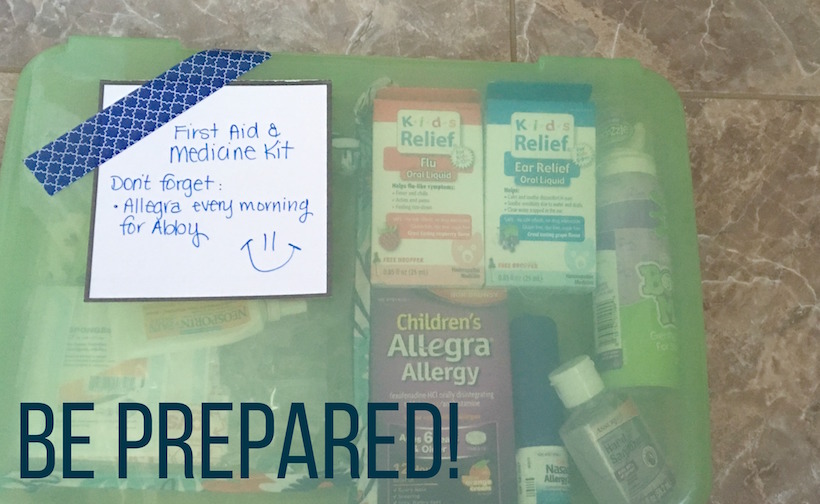 Medical Needs
Make sure to know any and all medications that your family takes. If so, be sure that they are refilled for when you are away so that there's no possibility that they may run out (While you're at it, make sure yours are too—since you know you will most likely forget yourself!).
Dust off the first aid kit and make sure that it's fully stocked. Think about what other medical snafus can happen around that time. Don't have one? Make one! Here's a great idea for a baby tackle box, and while this one is a DIY Car Kit, it would definitely be a great idea to have the items in one location that is easily accessible.
Extra Credit: Put it in that centralized location mentioned above!
Does your little one have allergies? Plan ahead because there could be a crazy change in weather that could set them off, and to ward off potential need for treating with nebulizers/inhalers. Are you prepared? I keep extra Children's Allegra and Children's 24-Hour Nasocort on hand for this reason alone.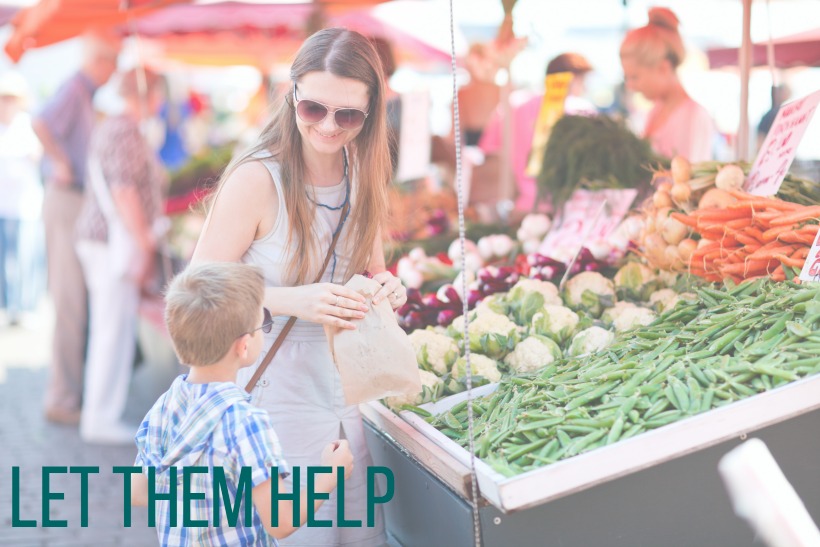 Step 2: Preparation
Now that you've gotten the foundation in place, it's time to start on the framework. Planning ahead means that you will have time to prepare for your much deserved hiatus (albeit a short one) from the family. I know that the guilt factor lessens when I've gotten some things lined up for them ahead of time.
Meal Planning
It's only 2 to 4 days that you will possibly be away, and let's face it—the kids could live off of pizza, hot dogs, chicken nuggets, french fries, and anything else that you could get in a drive-through.
I won't take all the fun of "Mommy being away, the kids will play," because that's one of the fun bonuses that the kiddos get when Mommy isn't home. So yes, let's account for some occasional fast-food or fun choices, but in addition I try to do the following:
Make sure we have all the snacks needed, including those that we might have to bring for camp/school/daycare, on playdates, or any other activities

Possibly prep meals ahead of time. I've always been a fan of planning those out through

Pinterest

and am notorious for my 24 categorized recipe boards. There are some super easy, very few ingredient recipes that you can quickly make and freeze. Then when it's time for food while you are gone, all they have to do is take it out and heat.

Pick up an extra special treat to let them know you are thinking of them.
Activity & Entertainment Planning
The kids don't have camp, they don't have activities, and you are pretty much the camp counselor and activities director all summer long. So, what can you arrange as options for while you are away?
Step 3: Communicate
One of the biggest actions you can take to set up your time away to be successful is to communicate with your family! That is key, so long as they know upfront what is going on, and what to expect—it should be smooth sailing.
Set boundaries. Obviously like most kids, they'll push the limit, but that's expected.

Include them in the planning, "We support that which we help create." Of course they will be more likely to commit to doing what's planned if they have a say in what that is.

Set expectations, especially with a sitter that is not some that's related to you, or isn't with your children frequently. Be upfront about what kind of behavior they can expect from the kids. Same goes for the kids, let them know that while you will only be away for a few days, that you expect them to stay on course and with the regularly scheduled programming.

Put the items that you feel are important to be communicated to your family in a space that they can see them. Do you have a family command center? Is there a place that your kids will typically gravitate towards for information? We love

these examples

of command centers.    
Step 4: Check In
Leave it at that though, just a quick check in. Maybe schedule ahead of the conference time frames that you know might be best to have a quick video chat with the kids. Call them a few times to just let them know you are thinking of them.
Step 5: Reward
No, I am not saying to "bribe" your kids, or that you have to go out and buy a bunch of stuff to reward them for great behavior. But, you can still use some helpful insight to your advantage. That BIG BOX OF AWESOME will be arriving to your home after the conference. Why not let the kids in on the secret, and let them know that if they are well behaved, and in the time that you are away they prove to be the angels you raised—you have some goodies for them!
Perhaps they need to know the 10 stages of preparation for said Box of Awesome. Regardless of which, while they will be super happy when you get home, they'll be even more happy that you went!
Time to Get It Together
If you made your way through this entire strategy session, then a huge kudos to you! As a reward for reading through all of those key points, you made it to the part where you realize there is definitely more in it for you.
But first, share with me some of your tips and tricks on how you manage to leave your kids behind, have no mom-guilt or anxiety that everything will go wrong! What are some of your "to-dos" when prepping the family for your absence?
To make it easy for you, here is a Disaster Proof Survival Checklist so that you can make sure you have everything covered!
---

Jenn Gaffney, southern New Jersey native, full-time account manager of a graphic & web firm called All Around Creative, owner of Jenn of All Trades Media, and co-owner of Friendspired. You can even find her on A Grande Life and Kids Toy Picks. She is an infertility conqueror, food appreciator, lover of Disney and Harry Potter. Enjoys chips, coffee (not together), and lives for loving life, party planning, and spending time with her friends and family. This will be her third BBNYC, you can read why this conference cannot be missed! Follow Jenn on Twitter, like her on Facebook!