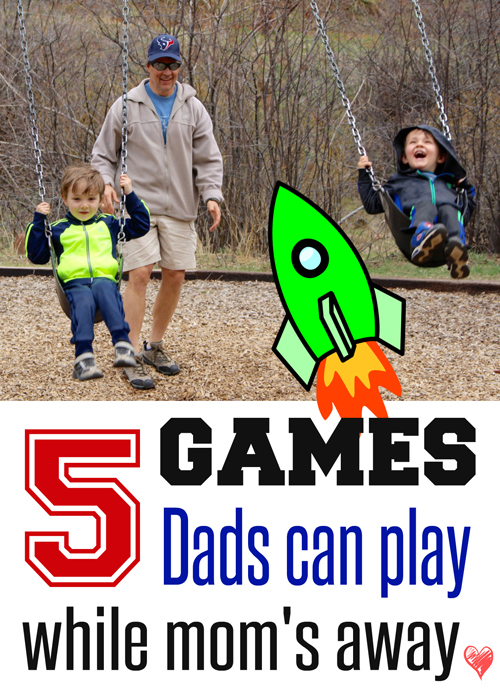 by Monica Pruett
If you're a mom and you have to be away for a few days, this post is for you! I do not travel very often, but when I do, my husband loves it when I plan ahead to make things a bit easier on him. I'll often make a casserole or two to keep him fed and also leave him with five games he can play while I'm away! These games are simple, and you only need a few supplies to turn them into fun creative games and activities for kids.
Game #1: Jumping Beans
This game is SO easy! Just print out the beans, call out a color, and having the kids "jump" to it. If you have more than one kid, you can print out a set for each of them. Want to play it like musical chairs? Leave out one color so someone is eventually out!
You can draw on the tummies of the beans with letters, numbers, or words to create a learning activity for kids. My kids can play this for over an hour and not get bored.
Click here for the Jumping Beans Game!
---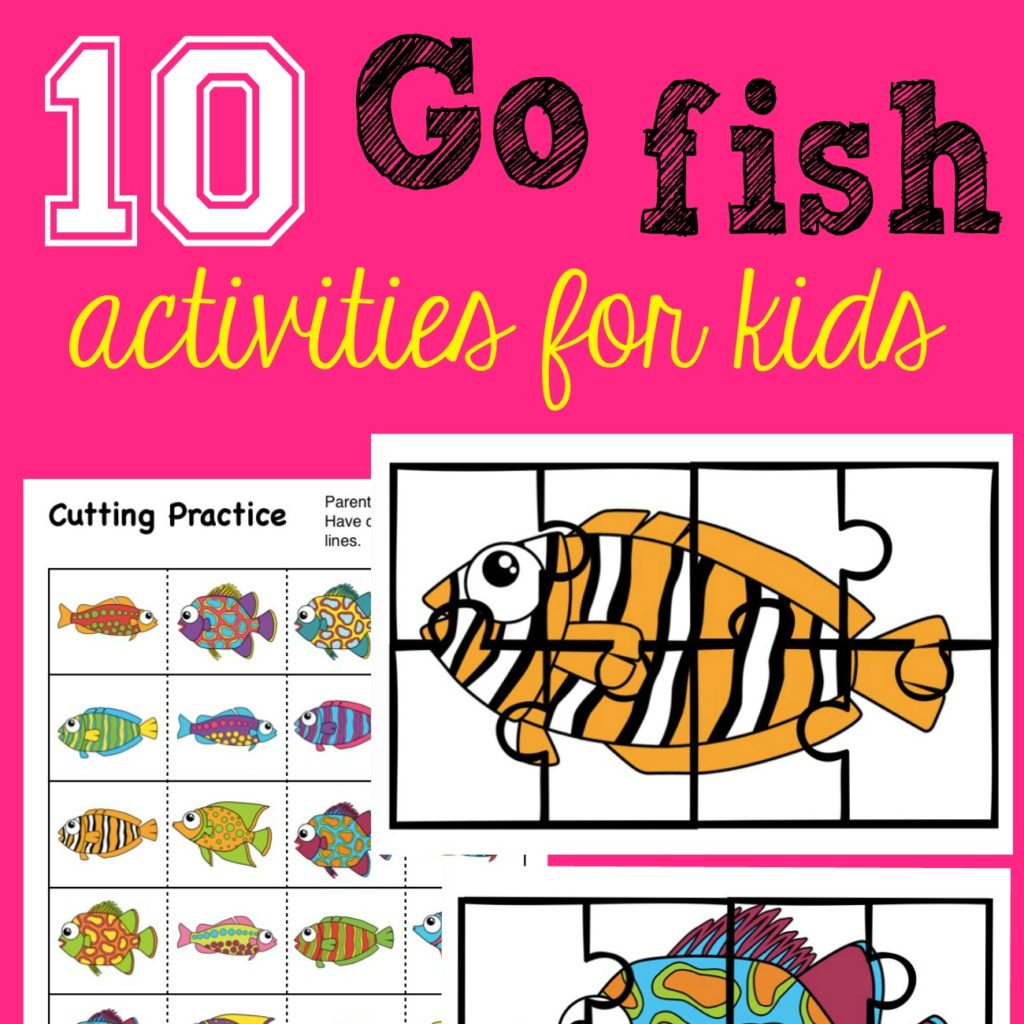 Game #2: Go Fish
Everyone loves the card game "Go Fish" but have you ever tried pretend "Go Fish?" If not, it's a MUST TRY. My boys went crazy playing this game. All it takes is a stick, some dental floss, a kitchen magnet, and some tape to make a fishing pole with a magnet at the end. Then, print out the fish in this printable pack and attach paper clips to them. Voila!
The Go Fish Activity Pack includes:
10 Activities for young children and includes 15 pages:

3 Coloring Pages

4 Fish Puzzles

1 Connect the Fish

Cutting Practice

Align and Count

12 Fish to create a Fishing Game
Click here for the Go Fish Game!
---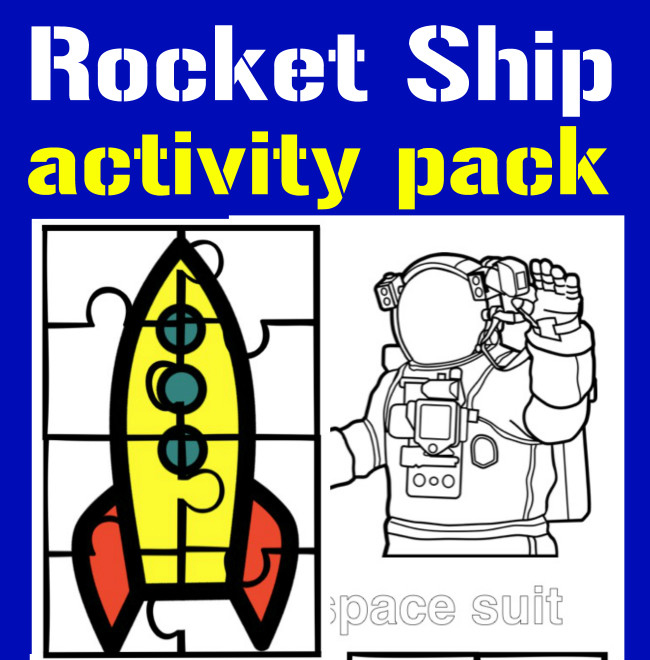 Game #3: Rocket Ship
When I'm on the road with my kids taking them to the doctor's office, swim practice, or the library, we'll pretend our vehicle is a rocket ship. I've created a fun printable pack to get kids in the right frame of mind for an "outer space" adventure. Print out this pack so Dad can inspire some "out of this world" adventure with kids while mom is away.
Click here for the Rocket Ship Printable Pack!
---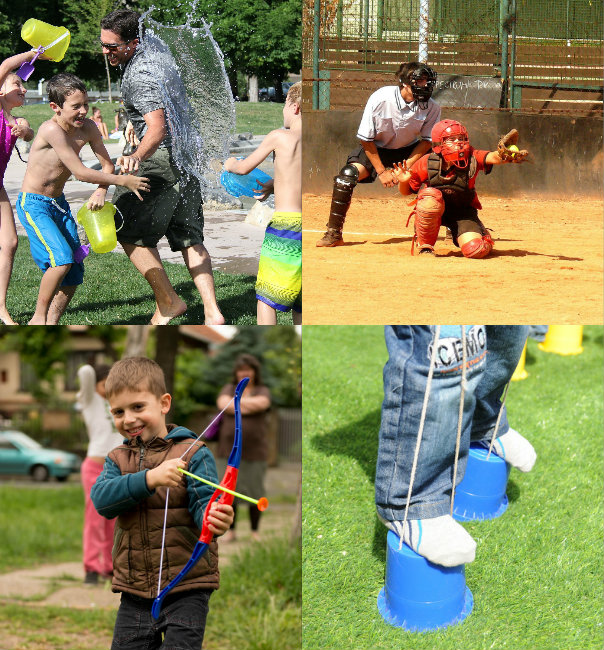 Game #4: Olympic Games
If the weather is nice, encourage Dad to get the kids outside to play some "pretend" Olympic Games. Get them ready with this free printable set that will introduce kids to some of the Olympic events. Great fun for kids and dad while mom is out of town on travel!
This fun Olympics themed summer sports printable pack includes:
12 Coloring Pages—a great way to learn about some of the Summertime Sports played at the Olympics

2 Match the Sport Pages

2 Solve the Problem Pages

6 Puzzle Pages

4 Trace the Path Pages

4 Do-a-Dot pages—worksheets to improve fine motor skills
Click here for the Olympic Games Printable Pack!
---

Game #5: Spanish/English "I Spy" Game
If Dad wants to work with the kids on their language skills, he'll love this printable pack of 40 Spanish/English Cards. Using the cards of wild animals is incredibly easy: Just print them out and you can create memory or matching games, an "I Spy" game, and a scavenger hunt, as well as enjoy reading and handwriting practice.
"I Spy" is a great game to play with kids. Simply use one of the animal cards with the word attached to find the animal in a picture book. You could also use the cards to identify objects and read to kids in Spanish and English. Use the cards to find stuffed animals or plastic animals from a jungle set. Reading is always a fantastic activity for kids, and turning it into an "I Spy" game is even better.
Click here for 40 FREE Spanish/English Flashcards for an "I Spy" game!
---
My husband loves to play games with our kids, and with these five games dads can play while mom's away, he has a whole new set of games and ideas for engaging with the boys and keeping them active and learning.

How does your family make arrangements to play while a parent is away? Have a special tip to share? Maybe there is a printable game you'd like to see. Please leave a comment and let us know about games your family likes to play while mom's away. 
---

Monica is the Founder of Happy and Blessed Home, an online resource offering encouragement for moms, preschool tools, free printables, easy recipes, and ideas for family fun. Monica has an MBA in International Business, and she loves networking with others and publishing helpful resources online. Monica is the mother of two energetic young boys and wife to her favorite mountain man, Jimmy. Please stop by and connect with her online at http://www.HappyandBlessedHome.com or on these social media channels: Facebook /  Pinterest / Twitter /Google + / Bloglovin'/ YouTube