by Avish Dahiya, CMO/CTO of Evolur/Mia Moda & father of two girls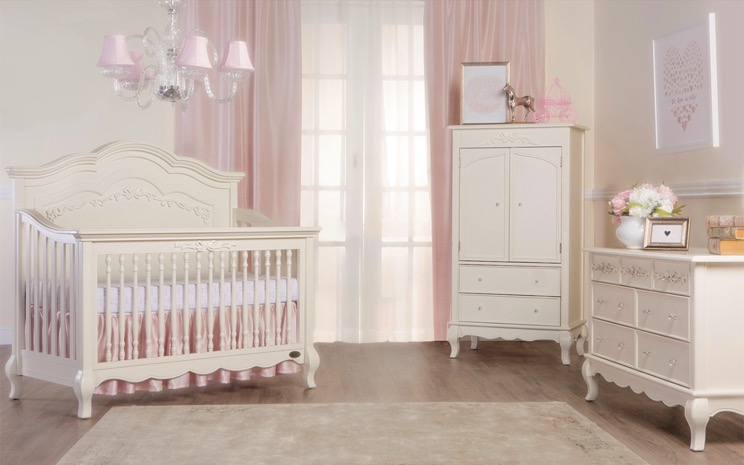 Whether you are a first time parent or not, the decisions that come along with the choice of having a baby are myriad. While it can be daunting, these are also the most exciting times of your lives. Amongst all the decisions you will need to take and the tasks and projects that will need to be done before the baby arrives, setting up your baby's nursery is, perhaps, going to be the most fun, the most exciting, and the most creative project.
As a millennial parent, you already possess that one, all-important trait—an untrammeled, creative mind with a vast store of information available to you. All you have to do is take some time to reflect on what you would like and then, well… go for it!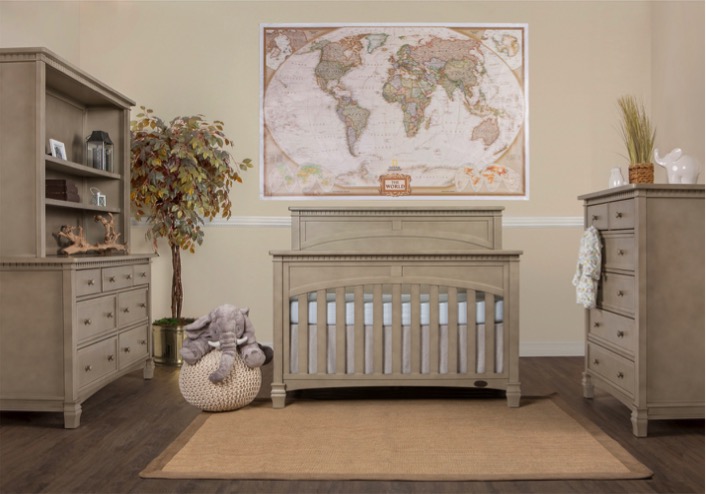 Space, Theme, and Colors and Finishes:
Choosing a space for your baby's nursery is not necessarily a straightforward task. Choose an area that is baby-proofed and has plenty of natural light and ventilation. Make sure the room is capable of accommodating the essential furniture units, as well as plenty of storage.
Once you have decided on your space, your next decision will be to decide on a theme. Your theme can be just about anything—traditional, southern, modern with a touch of the traditional, European, fantasy, anything that takes your fancy. By the way, no theme is also fine too, but remember to go with something that suits your own taste and personality. After all, you will be using this nursery as much as your baby.
Colors are perhaps the single most influencing factor in creating the nursery's ambience. Colors can make your nursery energetic and vibrant or calm and peaceful; deep and secretive or open and airy. Again, this is a personal, subjective choice. Go with your heart. The only thing to remember is to try and limit the number of colors in your final palette to three or four. Work more with shades, tones, and harmonies. Too many colors can become noisy and confusing.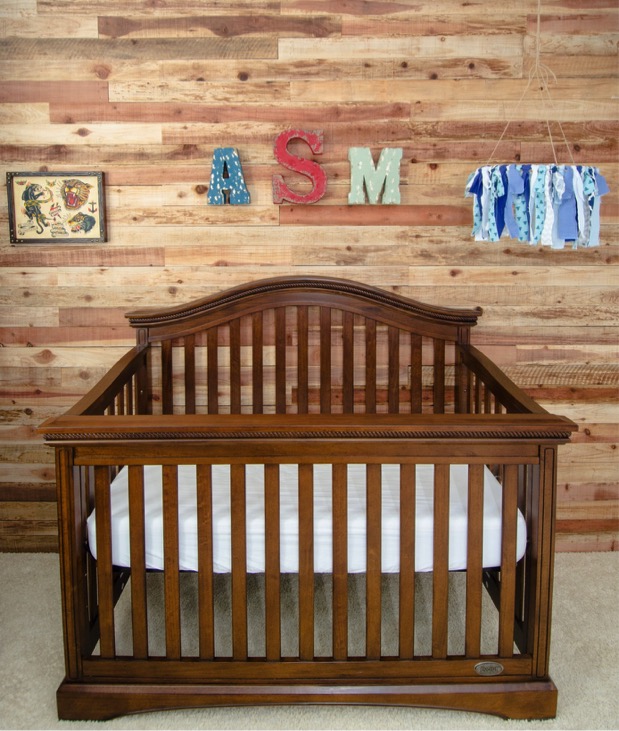 The Centerpiece
For a bit of inspiration, take a peek at what Deanna Pappas Stagliano did with her baby's nursery.
The baby's crib is usually the focus of a nursery. Think of what is most important to you in a crib (aside from safety). Would you like it to be portable, convertible, mini, with a changing station, with an adjustable height, and so forth? You are bound to find at least one that fulfills all your criteria.
Bedding should be soft and firm and preferably organic. Make sure the mattresses are crib-fitted. Sheets also should be crib-fitted. A skirt is not mandatory – many modern-day nurseries eschew this frill, but if a traditional touch is important to you, a skirt will do the job very nicely.

Check out Christine Lakin's neat Southern Style Nursery.
Add a rocking chair, an armchair, or a glider for you to sit on and the resting area for you and your baby is all done.
Changing Station
Along with babies come diapers, bibs, and constant changing. Choose a changing station that is convenient to you. The changing area should be able to keep the baby comfortable, as well as let you work comfortably. Make sure you can keep a bin close by to store a few toys and, of course, truckloads of diapers. An added bonus would be if your changing station can be repurposed later for toy storage or as a bookcase.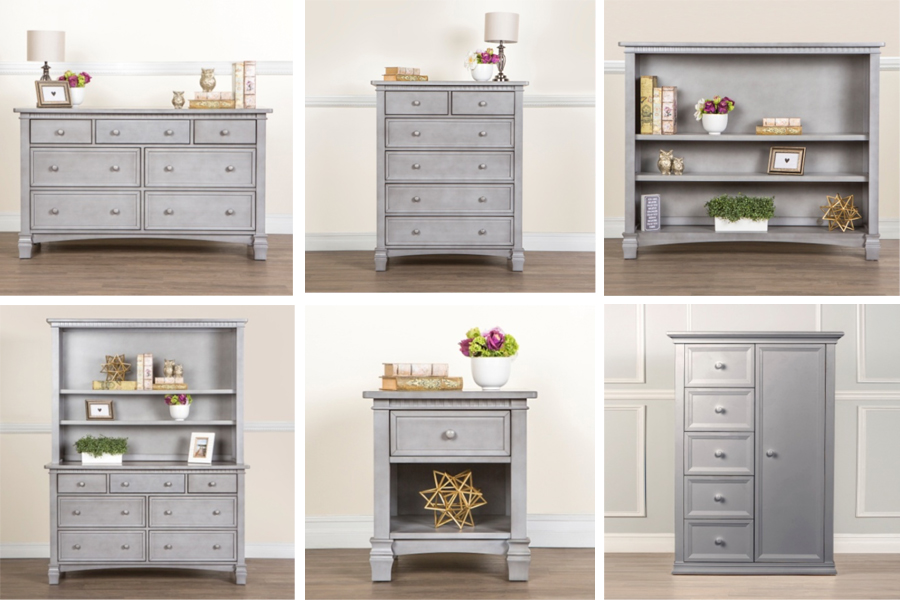 Storage
You can never have enough storage. Toys, clothing, diapers, all the various, numerous, endless baby paraphernalia—where do you put all these? Try to visualize how much of a space you will need and pick a storage solution that complements the rest of your nursery.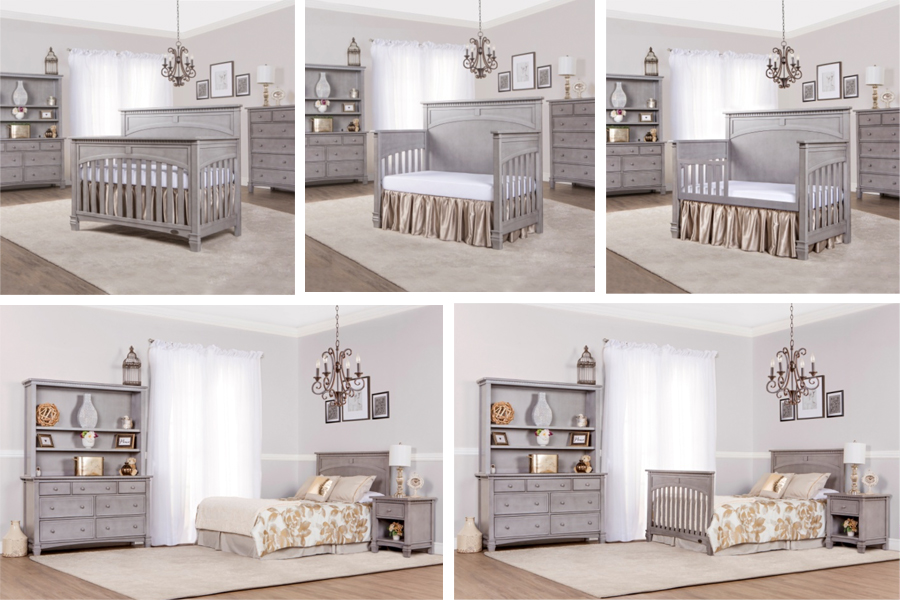 Accessories and the Fleeting of Time
All babies grow up. Of course they do. Choose the items in your nursery that you will be able to extend or that can be repurposed—something that you, your baby, and your family can enjoy day after day for years to come. Make sure that the items you buy meet or exceed U.S. Safety Standards.
Designing your baby's nursery is easy and fun—as it should be. Don't let anyone tell you otherwise. Good luck and enjoy!
---
About DOM Family
The DOM Family is owned and operated by a team of highly talented and industry experienced executives (moms and dads) with young mind-sets.
Having been in business for nearly three decades, they work relentlessly in pursuit of excellence for families. Their motto has always been: Families = you+us. They innovate, design, develop, and manufacture baby products that parents love and families trust.
See their brands here and come visit them at Babypalooza on Day 2 of Blogger Bash!