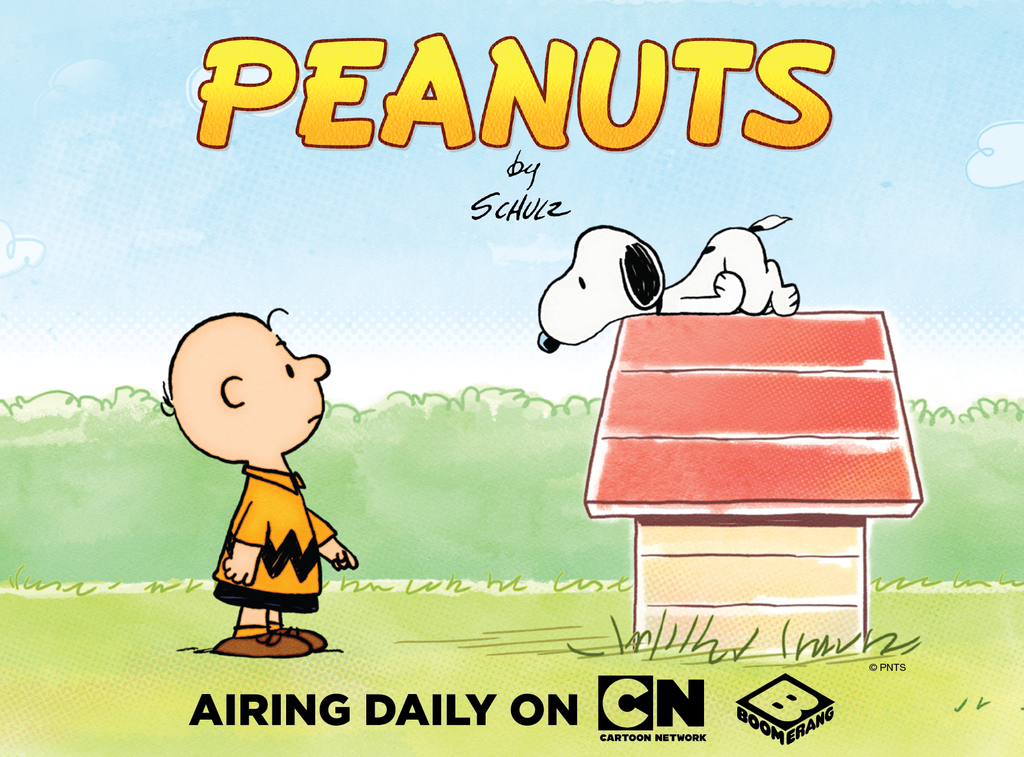 For a die-hard Peanuts fan eager to see the characters come to life, what would be the only thing better than watching beloved TV specials like "A Charlie Brown Christmas"? The chance to watch Peanuts on TV every day of the week seems like a dream! And here's the good news: We can!
Brand-new—but 100% classic Charles Schulz—Peanuts shorts are airing daily on Cartoon Network/Boomerang at 11:30 a.m, and are also available on the Cartoon Network app. The shorts, which add up to 12.5 hours of Peanuts TV, are produced by Normaal Studios in Paris, France, and currently run in 20 territories, including TV Tokyo, Disney Korea, France TV, and Discovery Kids Latin America. Maybe surprisingly, two-thirds of Peanuts business comes from outside the U.S.; for example, there are very strong Peanuts fanbases in Japan, Latin America, and Germany. Apparently, "Good grief!" is understood in every language.
A lunchtime panel discussion at Blogger Bash offered a behind-the-scenes look at Peanuts Television and the making of these mini Peanuts movies. The panelists included Kim Towner, Senior Vice President of Media, Production, and Development for Peanuts Worldwide; Adina Pitt, VP Content Acquisitions & Co-Productions, Cartoon Network and Boomerang; and young actors Aiden Lewandowski, the voice of Charlie Brown; Bella Stine, the voice of Lucy; and Jude Perry, the voice of Linus. The use of children as voice actors for the Peanuts characters continues a tradition that began with "A Charlie Brown Christmas" and the other Peanuts television specials.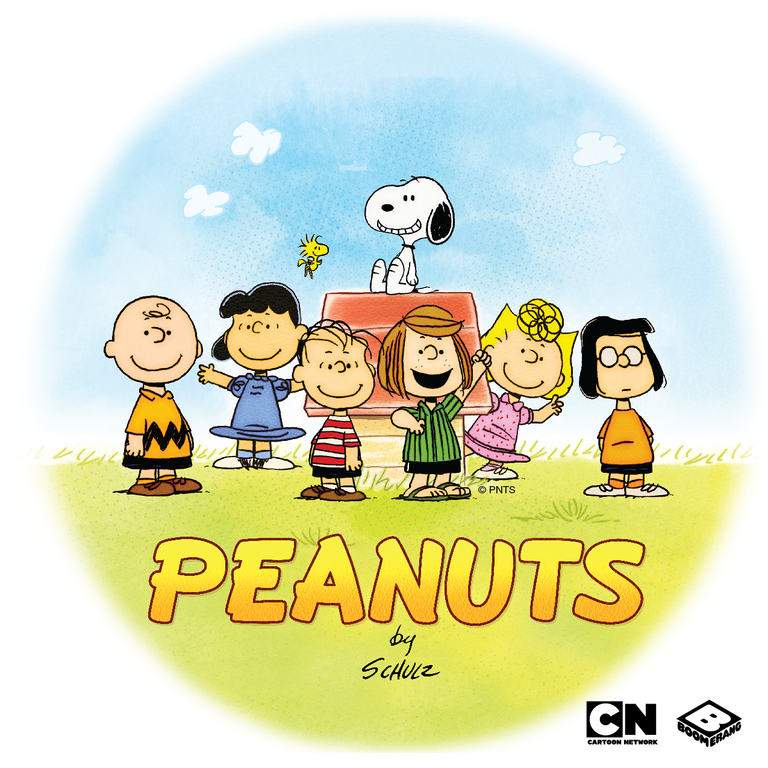 The panel began with a trailer from the Peanuts Television shorts, showing that the classic Charles Schulz-drawn Peanuts characters are alive and well. Ginger Zee from ABC then introduced the panel, and asked Kim Towner and Adina Pitt about how the new shorts developed.
A clip followed featuring Charlie Brown. Moderator Ginger Zee then directed questions to young actor Aiden Lewandowski, who provides the voice of good ol' Charlie Brown.
Lucy, of course, is the great Peanuts anti-hero: crabby, bossy, and self-centered. This could have been quite a challenge for actress Bella Stine. After a clip featuring Lucy, Ginger asked Bella about that.
Finally, the discussion turned to the "wise man" of the Peanuts gang: Linus. After a clip featuring Linus, Ginger talked to young actor Jude Perry, the voice of Linus.
So, for anyone looking for a daily dose of Peanuts wit and wisdom, look no further than Cartoon Network/Boomerang at 11:30 each morning.