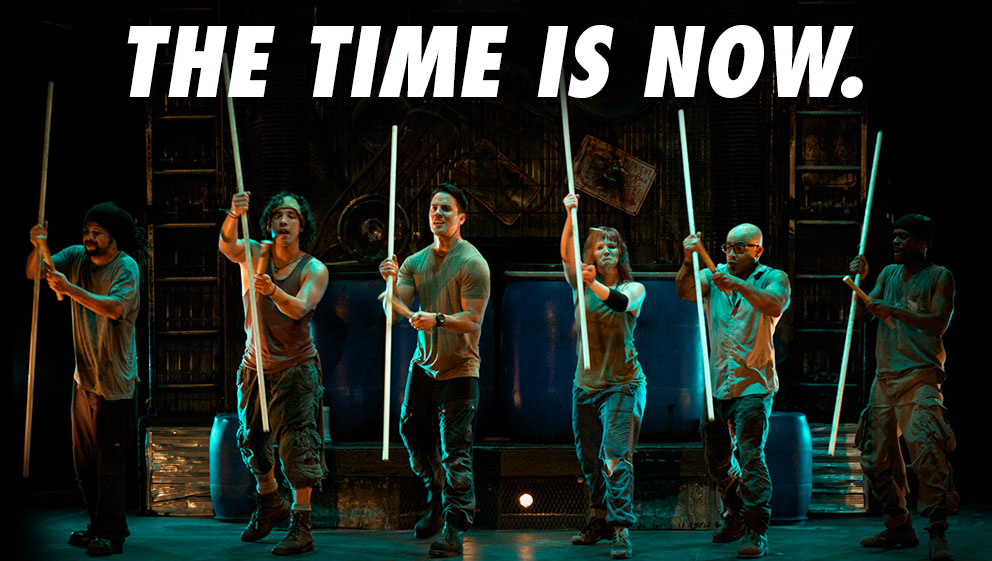 Blogger Bash will give away two tickets to NYC's off-broadway sensation, STOMP! The show will take place on Thursday, July 14 at 8 p.m., after the close of all official Blogger Bash programming.
Matchboxes, brooms, garbage cans, Zippo lighters and more fill the stage with energizing beats at STOMP, the inventive and invigorating stage show that's dance, music and theatrical performance blended together in one electrifying rhythm.
Want to see the show? Enter our Instagram contest! Get creative and post a 15-30 second video of yourself performing a fun STOMP-inspired routine! Enlist the help of friends and family, or rock out solo! Show us why you want to see the show, and be sure to tag #BBNYC, @bloggerbashnyc, and @STOMPNYC to enter to win! All entries must be posted by Wednesday, June 29. Winner will be selected on July 1. Get creative, and have fun!