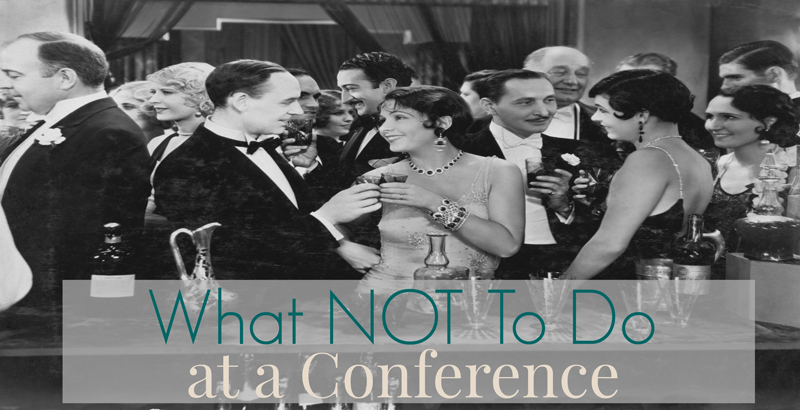 by Victoria Armijo
One of the things that I usually hear from bloggers who attend their first conference is that they are so scared to speak to anyone because they think their blogs are too small to even be a part of the festivities. Seriously? I can guarantee that if you have taken the first step to attend a conference that will better your career and your blog, then you are exactly where you need to be!
With that said, there are a few things that I recommend you should never do at a conference. How do I know these little secrets? Lets just say that it's a live and learn kind of thing!
Do Not Stand in a Corner and Watch From Afar
Well, this one shouldn't need an explanation! It's just—well… creepy! Come out of your comfort zone and mingle with everyone! Believe me when I say that everyone there is going through the same feelings and emotions you are experiencing. Plus, if you really want to get the very best out of Blogger Bash, you are going to have to network with others.
Make new friends and especially introduce yourself to the brands. They are there because they truly want to work with us. Yes, we are that awesome and so are you—so act like it and work it!
Do Not Come Unprepared
Too many times I have seen other bloggers attend an amazing huge event like BBNYC without being prepared. Make sure those business cards are ordered and in your hands at least a month before. Those little pieces of paper are what you will give to brands, especially those who want to work with you and fellow bloggers who want to connect later on.
Make sure to look at the itinerary every morning before heading out, so you know exact what to expect, what time to arrive, and how to dress. Lastly, how many times have you attended an event and your cell phone dies? YIKES!! Make sure there's always a back up.
My personal list when packing includes business cards, a phone charger and extra charging source, a list of brands you know you want to work with,a list of questions to ask brands, an itinerary of the event, and comfy shoes.
Do Not Come Dressed in your Pajamas
This one is a biggie for me, I don't know if it's my Hispanic culture or my picky mother when growing up, but if you are a professional, you should dress like one. They say that first impressions are everything, and l I hate to break it to you, but they are!
When approaching a brand or even a fellow blogger, they will create an opinion of you within seconds, and you want to make sure the you are making the best one possible.
Do Not Over Consume
This one is for my party animals out there! Yes, I know we have no kids and we are away from home. Believe me, I totally get it! This is coming from a homeschooling, work-at-home mom, who's husband also works from home. So, believe me… I UNDERSTAND! But, we are professionals and need to keep it that way. You don't want to go back home regretting any of your behavior. Plus, you have invested this time and money into your business, the least you can do is take the time to grow it.
Do Not Steal Furniture or Play with Fire
I'm not kidding! This goes back to being professional. Let's all be adults about it, and as I would say to my kids, "Make the right choice"!
As for playing with fire—enough said.
Also, do not take products from the sponsors or brands. Yes, they will have tons of awesome things you, your blog readers, or your kiddos will love. That's why they are there, but please, please, please do not take their products away without asking so that you can walk away with a free toy–they will remember.
Well, I think I've covered mostly everything of what not to do at a conference! Can't wait to see you all at #BBNYC 2016!!
---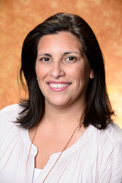 Victoria Armijo is a homeschooling mom of two beautiful girls and husband that approves of her crazy ideas! Living in Florida she's all about them parks, beaches, and the sun! She blogs over at ABC Creative Learning, sharing a bit of parenting, travels, entertainment, and so much more!