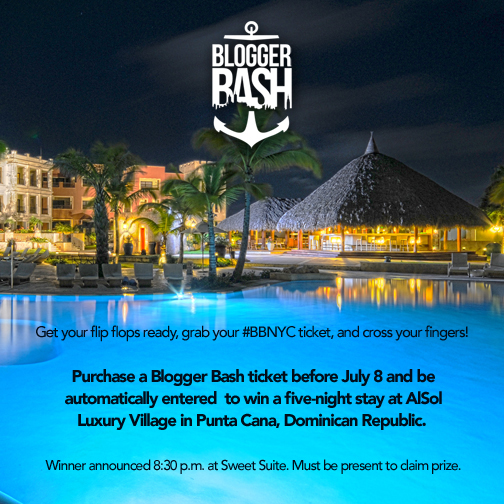 YOU can win the luxury vacation of a lifetime!
Purchase a Blogger Bash ticket before July 8 and be automatically entered to win a five-night stay at AlSol Luxury Village in Punta Cana, Dominican Republic. Designed to provide guests with world-class attention and service, every nook and cranny of AlSol Luxury Village is all about elegance and comfort.
All ticketholders who grab their tickets to Blogger Bash before July 8 will be entered into this amazing giveaway, valued at $2,000! Get your flip flops ready, grab your #BBNYC ticket, and cross your fingers!
One lucky winner will be announced at 8:30 p.m. at Sweet Suite, and he or she must be present to claim this incredible prize, so be sure to stick around! Travel and other accommodations are not included and blackout dates do not apply. The winner will work out the time of the stay with BBNYC Founder Laurie Schacht. Click here for full contest rules.
What's this dream vacay look like? A little something like this: