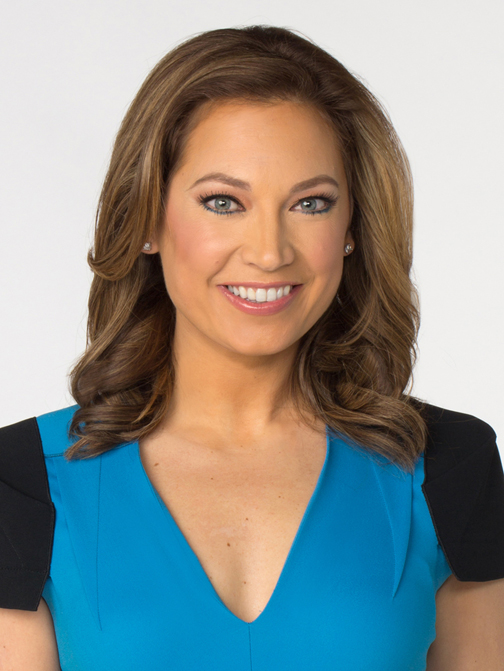 Ginger Zee, Good Morning America's chief meteorologist, will join us for a keynote address at BBNYC during the Peanuts lunch on July 14, from 12 to 1:30 p.m.
Zee will open the event by moderating the Peanuts panel, interviewing members of the voice cast about "becoming" the iconic Peanuts characters. She will then address attendees during a 30-minute keynote speech, Joining The Club: What I've Learned So Far. Zee will discuss the joys and challenges of joining the best club on be planet: the mom club, all while working bi-coastal and navigating her way through motherhood. Zee will also participate in a 30-minute Q&A with BBNYC attendees.
Ginger Zee is Good Morning America's chief meteorologist, reporting on the nation's weather throughout the morning broadcast. Previously, she was weather anchor for the weekend edition of Good Morning America. Additionally, Zee reports across all ABC News broadcasts and digital platforms and also serves as chief meteorologist for ABC News.
Since joining ABC News, Zee has covered almost every major weather event and dozens of historic storms. She broadcasted from the devastated Jersey Shore during Hurricane Sandy, the Colorado floods and wildfires, and covered the wreckage from tornados in Moore and El Reno, Oklahoma. In 2013, she covered extreme weather conditions ranging from the Boston blizzard to the record-breaking heat in Death Valley.
Zee's love of adventure does not stop at studying the atmosphere in the center of the storm. She has gone para-hawking in Nepal, para-glided from the Himalayas to the Andes, dove with sharks in the Bahamas, rappelled 27 stories down the exterior façade of the Wit Hotel in Chicago, went skydiving live on GMA, plus has gone ice boat racing and surfing.
Prior to joining ABC News, she was a meteorologist at NBC station WMAQ-Channel 5 in Chicago from 2006-2011, also filling in for several NBC and MSNBC News programs. Before that assignment, Zee worked at WOOD-TV in Grand Rapids, MI where she part of the Storm Team 8, also covering the environment, science and the impact of weather throughout West Michigan. From 2003-2005, Zee worked at WEYI NBC 25 in Flint, MI. She began her career at WLAV FM/ WXMI in Grand Rapids, Michigan.
Zee, who has storm chased since college, has also been a guest with Reed Timmer's TVN team on Discovery's Storm Chasers, season four.
The Emmy Award-winning meteorologist attended Valparaiso University and holds a Bachelor of Science Degree in meteorology. She also served as an adjunct professor at the University from 2008-2011. Zee also holds the CBM Seal for Meteorology. She resides in New York City.