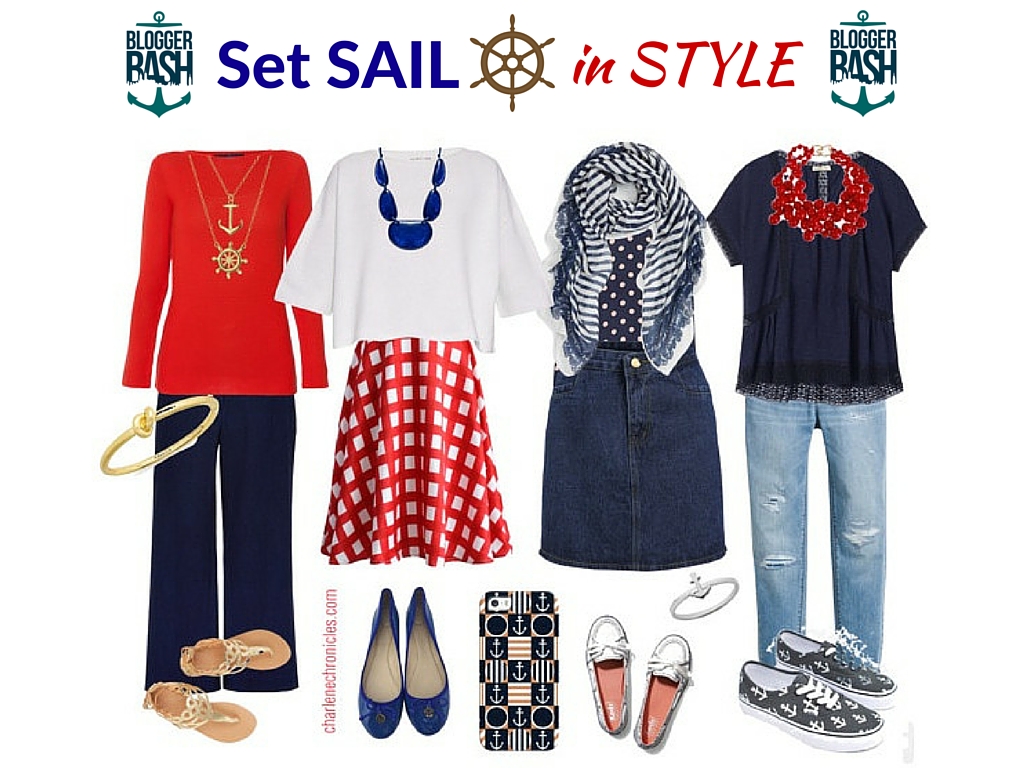 Conference chatter inevitably always shifts from "where to stay" to "what to wear." It's a valuable question with a conference on a boat in New York City in July.
Typical feedback about conference attire is to be professional, yet comfortable. You should also be prepared for fluctuations in temperatures—whether it gets hot during a party or cool on the walk to-and-from the hotel. But when your conference is on a boat, there are a couple of other tips to note.
First, flat shoes with decent treads are highly encouraged. You will being walking the plank (don't worry, we only mean onto and off the ship)! Depending on the tide, it may be a steep ramp and other times it won't be as dramatic of a pitch. If it is raining or misty, it can also be slippery, so think function over fashion in this instance. But that doesn't mean your shoes can't be noteworthy—find classic boat shoes, shiny sandals, or slip-on sneakers with a nautical theme.
Second, think accessories. Regardless of what you wear, add nautical notes to your accessories, including special phone cases, sailor knot bracelets, shipwheel necklaces, or anchor rings. There are tons of inexpensive ways to have fun with the conference theme. These will all serve as perfect accessories for the rest of the summer, too!
Next, have fun with your outfit: Think about combinations such as blue and white or red and stripes. Easy care fabrics in dark blue, red, white, and denim are your go-tos for a nautical theme, and also provide comfort for a dawn to dusk conference. Jeans are fine, but show you are at a professional conference (and not picking up your kids) with a more refined top. Don't forget that your nails can be a fun way to show a nautical theme too, and a bright red lip will tie it in all together for a stylish sailor smooch.
Lastly, skip a purse and use a clutch. You can then toss it into your conference tote on site. Then drop your bag off in your room and grab your clutch before heading out for dinner with friends or a pre-conference coffee run.
Have any conference fashion tips to share? Leave a comment below!
Charlene DeLoach is a blogger at CharleneChronicles.com and the Team Lead for Blogger Bash 2016. Her goal has always been to write a book, and she hopes to achieve that in the year ahead. (Anyone know a good publisher? Tweet her at @CharleneDeLoach!)