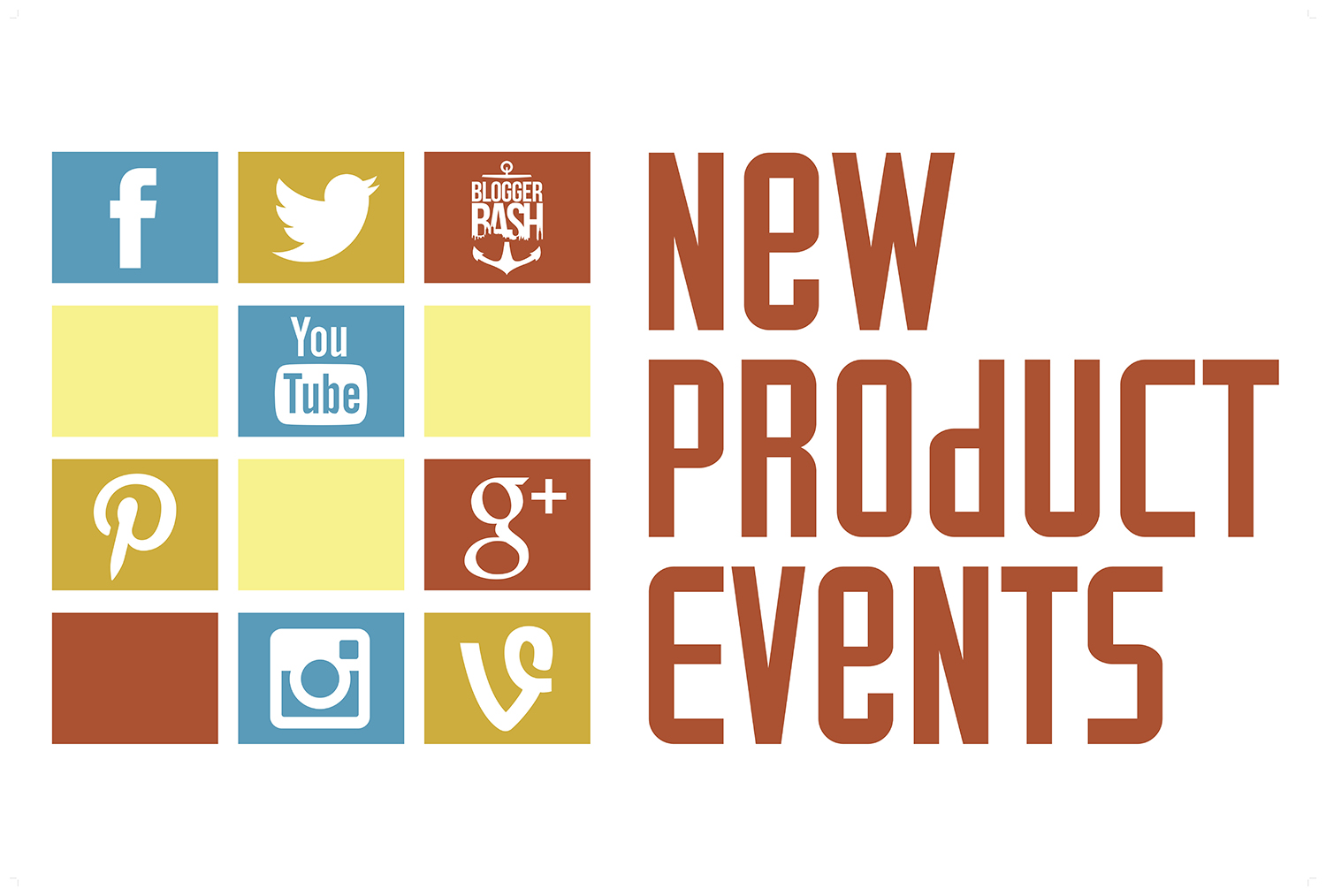 New Product Events will host four Speed Pitching sessions on July 13 at Blogger Bash. Each session has a different theme and will welcome approximately 15 brands. Speed Pitching is a one-on-one opportunity, meaning only 15 blogger spots are available per session.
Due to the limited participation at this event, each blogger is only eligible to participate in ONE Speed Pitching session.
New Product Events will review all applications and select digital influencers who are the best fit for each category. If you are not selected, you may be placed on a waiting list.
Tell me more!
-Speed Pitching sessions will take place during other Blogger Bash programming, including learning seminars and a sponsored brunch. If your Speed Pitching session takes place during brunch, a boxed lunch will be made available to you after your Speed Pitching session. Each session only lasts an hour, so if you are selected to participate in Speed Pitching, there is still plenty of time to do everything Blogger Bash has to offer!
-Speed Pitching enables select bloggers to have valuable one-on-one conversations with select brands. In the past, Blogger Bash hosted small roundtables that allowed small groups of bloggers to sit with brands for a limited time, but in attendee surveys, feedback revealed that one-on-one sessions were preferred, so, here they are!
-Bloggers and vloggers may only attend ONE speed pitching session, to allow other digital influencers the opportunity to sit with brands as well.
-Bloggers are required to arrive at least 30 minutes before their session begins, to ensure they are checked in, seated, and ready to go by the time Speed Pitching begins.
-Digital Influencers must fill out the Speed Pitching application form by June 10, 2016 at 6 p.m. Digital influencers who are selected for this opportunity will be notified by July 1 of their acceptance and their time slot.
---
Session One: Homelife & Family
10-11:10 a.m.
Participating brands include Office Depot, Sony, Texas Instruments, FilterEasy, Duck Brand, Adam & Eve, andd Oreck.
Session Two: Health & Beauty
12:10-1:20 p.m.
Participating brands include Soulkix, HoMedics, Aspire Food Group, Finders KeyPurse, Boiron, Challenge Dairy Products, and Triple Flip.
Session Three: Food & Lifestyle
2:30-3:40 p.m.
Participating brands include Chock Full O' Nuts, Kohler, California Ripe Olives, Bumble Bee Seafoods, Lundberg Family Farms, Firetainment, and Boiron.
Session Four: Home & Garden
4:30-5:30 p.m.
Participating brands include Niagara Conservation, Duck Brand, UL, Oreck, Candle-Lite, Roku, Sistema, and HoMedics.