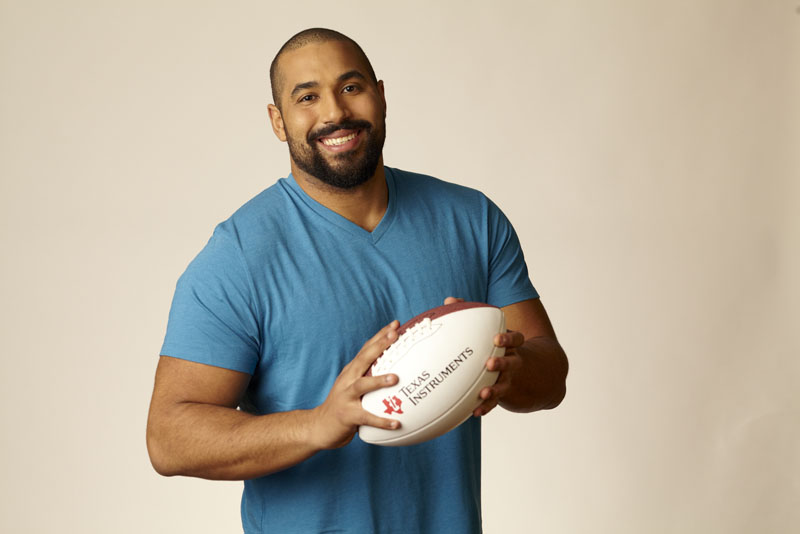 Football fans, rejoice! John Urschel, offensive lineman for the Baltimore Ravens, will be at New Product Events' Expo on Day 2. Blogger Bash attendees can meet Urschel for interviews and autographs from 11:00 a.m. to 3:00 p.m. at the Texas Instruments booth.
In addition to being a professional football player, Urschel is a mathematician, and has partnered with Texas Instruments to launch the #MathFTW (for the win) campaign. The campaign aims to teach kids how math is essential to success in everyday life, including football, and hopes to open students' eyes to the different ways they can use math to "win" every day.
Read some recent coverage about Urschel at ESPN, the Wall Street Journal, and USA Today about starting a PhD at MIT, the 2016 draft, and more.