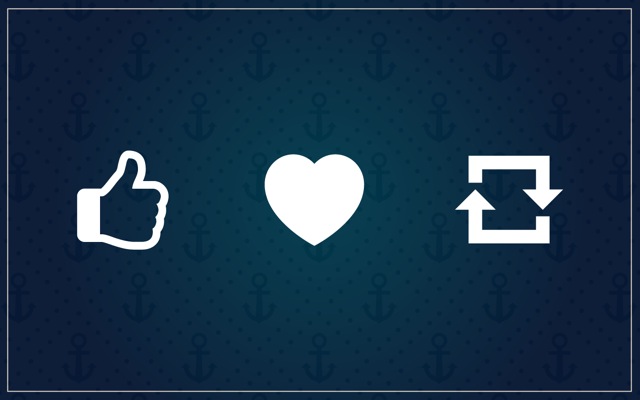 Social media is a numbers game. The more followers you have, the bigger your digital footprint, and the more likely brands will be to work with you (and compensate you for posts). But while it's great to boast thousands of followers and page likes, engagement is an extremely important component of social media that cannot be overlooked.
Comments, replies, shares, and likes all count as engagement—and these actions show that people are actually reacting to your content. Not only does engagement help you evaluate what is working for your following, but it significantly boosts your exposure. The more engagements on a post, video, or picture; the more people who are sharing your content, and the more visible you will be on social media.
Not to mention, if you've got 25,000 Twitter followers but no retweets or likes, people may assume your followers were purchased (which is considered black hat in the SEO world), or that your influence isn't meaningful, and they won't want to work with you. Engagement proves that your followers are real, your posts are influential, and your social media presence is valuable.
Let's break it down by the three most popular social platforms:
Twitter
Gaining new Twitter followers is important. Once a person clicks that "follow" button, your tweets now show up in his or her main feed, giving your brand lots of exposure, especially if that person is an active Twitter user. However, if your followers are not interacting with your tweets at all, meaning they are not replying, retweeting, or liking your tweets, then your presence will grow at a much slower rate. Impressions are based on sharing, so engagements are extremely important on Twitter. Retweets are the best because they are quick, easy, and will show up on that person's default "Tweets" feed. Likes and replies are good, but these show up in a user's "Tweets & Replies" feed, which other users need to actively click to see.
Facebook
No matter how many page likes you get on Facebook, you will only continuously be visible to new users if people are sharing your posts. The "share" button allows users to copy your exact post to his or her timeline, and add in a special comment of their own at the top, which may explain to their friends why they thought the post was relevant or interesting. This kind of exposure is extremely integral in growing your Facebook following and reaching new users.
Instagram
Instagram is completely photo and video based, which is great for showing off new products, teasing new content, or sharing funny memes. You cannot place live links in Instagram posts, so it is difficult to generate site traffic using this platform. That being said, since people won't be clicking off to view your website, engagements are especially important on Instagram. If people like a post or comment on it, that shows you this type of content is working for them, and you should post more of it. If a post gets very few likes or comments, then try and figure out what it was about this post that did not resonate with your followers. Engagements on Instagram are great to help you develop your brand and figure out what your audience likes and doesn't like. Read how to boost your Instagram engagement! 
Additional platforms where engagement is important include Pinterest and Tumblr, where more pins and tumbles get you more exposure. Numbers matter in the digital space, but make sure you look beyond simple page likes and followers. Good engagement leads to more of those basic numbers you're after, as well as increased web traffic, brand awareness, and impressions for your sponsors.