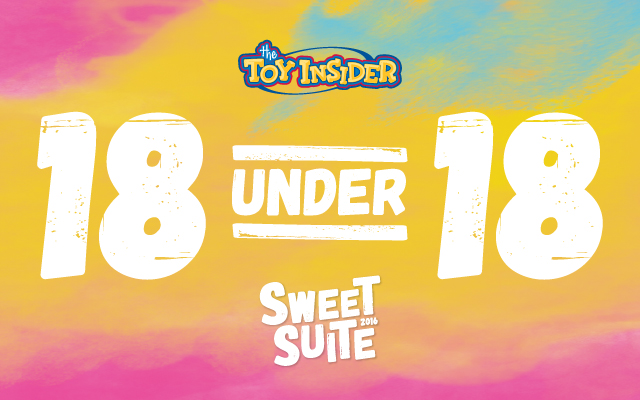 For the first time ever, we're letting kids in on the fun.
The Toy Insider's seventh annual Sweet Suite event will take place on July 13 aboard the Majesty Yacht docked in New York City. Known as The Biggest Night of Play, the premiere toy party of the year will welcome more than 400 influential bloggers and vloggers to connect with more than 65 toy companies for a night full of toys, games, and sweet treats.
Sweet Suite and Blogger Bash is an 18 and over event, but since kids are becoming extremely influential in digital media, The Toy Insider will open 18 tickets to kids and teens under 18 years old. Parents and/or legal guardians may submit applications on behalf of their children with active blogs or YouTube channels to attend Sweet Suite now through Wednesday, May 11.
The Toy Insider team will select 18 influencers for this opportunity. Those selected will be contacted via email no later than May 16. All those selected for the 18 under 18 opportunity will be guests of the Toy Insider and will receive pre-purchased tickets to Sweet Suite.
Important things to note:
The 18 under 18 experience is limited to the Toy Insider's Sweet Suite event only. Children and teens under 18 may not partake in any other Blogger Bash events, including all programming on Thursday, July 14. Their parents, however, are welcome to attend the full conference programming on behalf of their children. No children under 5 years old will be considered for this opportunity. Families may apply for up to three children per household. All children must be active contributors to the blog/vlog to be considered. At Sweet Suite, all children must be accompanied by at least one—but no more than two—parents or legal guardians.