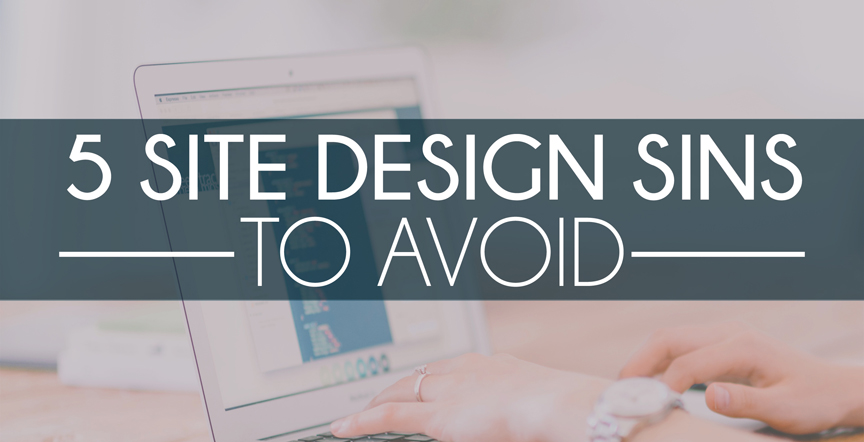 by Carol Jones, All Mommy Wants 
I have been a blogger for a number of years and have made my fair share of mistakes design-wise (like a hot pink background—YIKES). Then, three years ago, I started designing sites myself and learned even more along the way. I have found what works, what doesn't, and things you need to make an impact with both readers and sponsors. Here's what NOT to do:
Hiding Your Social Media
If a reader likes your site and wants to follow you, make it easy for them. Having a "social follow" section on all pages in an easy-to-find location will ensure that readers AND potential sponsors can find you on social media. After all, you wouldn't want to miss a high-paying opportunity! A great WordPress plugin to use is Simple Social Icons, which allows you to choose the color, size, and shape of your social buttons. Don't forget to make sure your social profiles open in a new window, so visitors don't nagivate away from your site.
Using Google Search Instead Of Your Own Search
Why oh why would you want to navigate readers away from your site with a Google Search field? Sure, you may make a little money from it, but the cons are definitely outweighing the pros if you have one. They are confusing, intrusive, and may give your readers search results that they—or you—don't want to have. Stick with your own site search option (and again, make it easy to find on all pages).
Featuring Too Many Ads
Ads are great. I have ads on my site and do quite well with them. But if you have too many it can look incredibly spammy AND slow down your site—big turn-offs for readers. Using a plugin like Ad Injection (WordPress) to help keep your site looking clean while still earning great ad revenue. Try keeping it to a maximum of six ads at a time.
Busy Backgrounds
Have you ever been to a website that has busy, bright backgrounds? Me too… Have you ever gone back to those sites? Me neither… Keep it clean. A little color or texture is great, but your site background should never detract from your great content. If you are unsure, keep it bright white.
Not Using A New Set of Eyes
It's easy to become complacent and used to our own sites, so much so that we often look past the problem, which negatively impacts readership, traffic, and potential opportunities with brands. Try gathering a few of your favorite bloggers for a round table (and honest) discussion on each other's space on the Internet. Just make sure you have an open mind and keep it professional and you will be surprised at the open and honest critiquing you will give and get.
These little tips are surprisingly simple to implement on WordPress, Blogger, or other blogging platforms and will make a huge impact on your traffic and brand opportunities. You'll be well on your way to increasing those numbers and visibility on the Internet!
---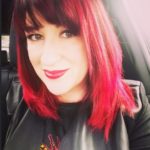 Carol Jones is the owner of All Mommy Wants, where she talks entertainment, kids, travel, food, and more. When she's not blogging, she's designing and coaching her fellow bloggers as well as spending time eating bacon with her twins and watching zombie shows with her husband. Find her at allmommywants.com.