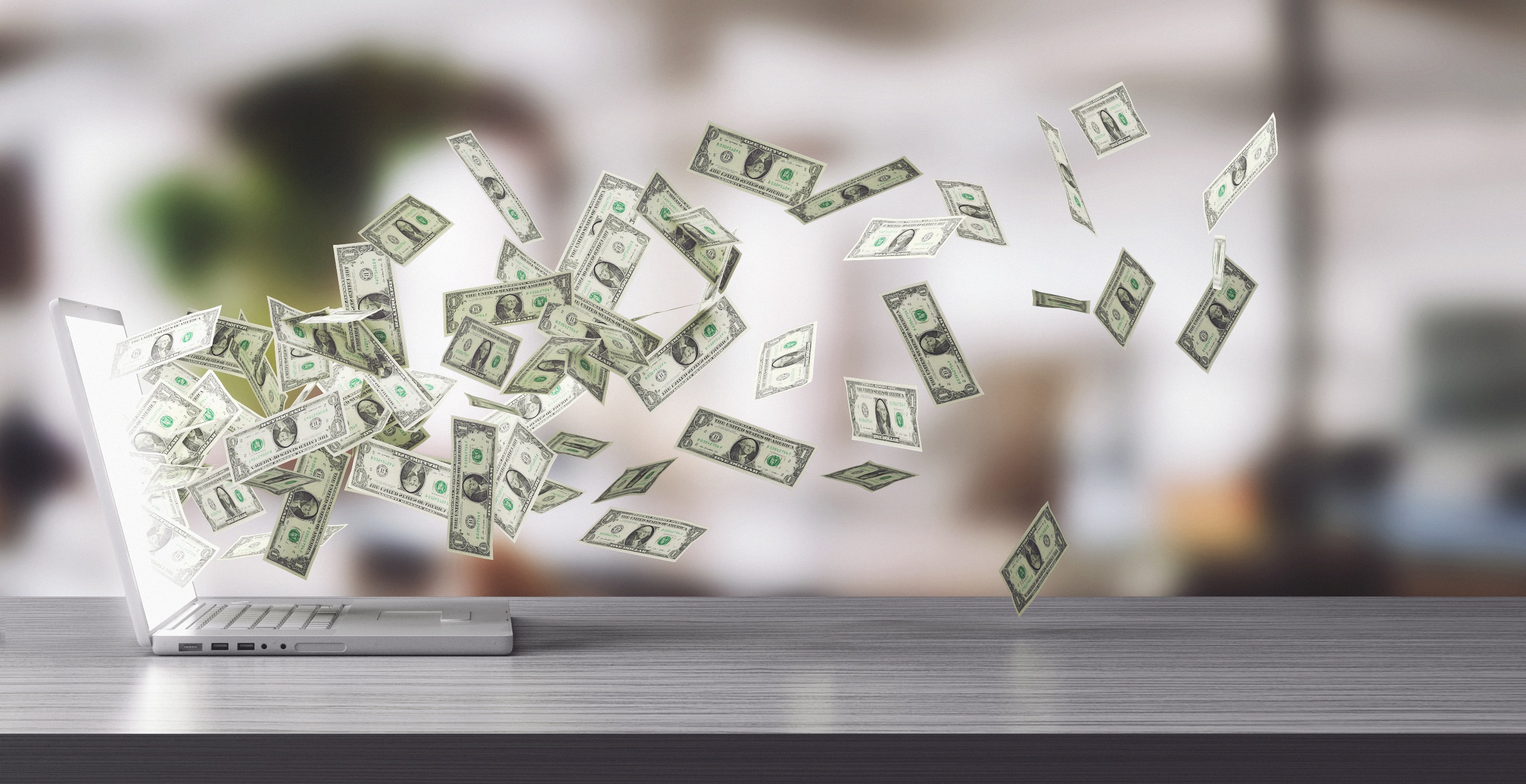 The key to creating a successful business, whether online or brick-and-mortar, is customer service. Once upon a time, my husband bet me I couldn't make $600 in one day on a blog that was earning $150 a month. I knew I could, because I wanted to own my own business and quit my job to work on my blog full time. I did what any desperate person does: I combed my email looking for opportunities. I thought of a theme for content and then I pitched people to sponsor my content. I met a lot of those contacts at conferences, but several I emailed cold.
Essentially, I made up stuff that I was going to do and then booked a few jobs. Guess what? I ended up with $900 in my PayPal and a resignation email to my job in my outbox. I was sold on selling my abilities and being my own boss.
So, how did I get from one day of sales to continuous business? The answer is simple: I created jobs I could do, and then I did them. It seems easy, but a lot of bloggers do not follow through on commitments. I not only do what I say, but I over-deliver, and as a result, I am on several companies' must-hire lists and earning a full-time income doing what I love. Here are some tips to follow to book more jobs and ensure long-lasting business partnerships.
1. Know your limits and abilites. If you can't tweet 10 times for one brand, do not say that you can. Really consider the time and effort involved in the project or campaign and be honest with yourself. Do you really have the time, talent, and ability to accomplish the tasks you are being asked to do?
2. Know your strengths. Are you a captivating story-teller? Do you take stunning photos? Are you good at managing a team? Understand what you are good at, and pitch your strengths. I am great at coming up with creative ideas, so that is what I pitch: my originality.
3. Find out the brand's objectives. Don't be afraid to ask questions about the campaign. Try to hone in on the specific objectives. It may be that the brand wants stunning pictures to go out on social media, or maybe they are looking for your creative ideas. Think about your talents and marry them to the company's objectives.
4. Know your audience. What do your readers like to read? What makes them react? What topics are they most interested in? What are their problems? When and how do they engage with you and your blog? Try to create organic content that will forever live on your site while meeting the campaign objectives.
Check out this job I did for a brand that makes children's potties. I created potty training printables because I am a mom to three children and a teacher. From my own life experiences, I know this solves a problem for my readers. They are having trouble potty training and I am helping the brand by talking about their product. Plus, I am creating evergreen content, so I will be generating customer recognition for the brand for years to come.
5. Communicate. Meet with the brand again via email or call them. I love to talk to people over the phone because you learn more about them and you build a relationship. Then come up with a plan, get feedback, share your ideas, and let them know if you need something from them.
6. Create a project plan. Clearly layout what you intend to do in a project plan. I usually type something like this in my email:
Project objective: What is the goal?
Blogger will: Create a post, printable, YouTube video, etc.
Brand will: Provide assets, keywords, URL links, etc.
Draft Due: on/via Google doc, Evernote, no draft due
Deliverables Due: Post, video, promotions
Payment due: On receipt of draft, prior to posting, half up front half when posted, once posted, 30 days after, 60 days after
Scope of assignment: You need to be clear as to what you are doing when. The scope needs to be measurable. Do not write "the blogger will share the post." You should instead write "I will share the post twice on Pinterest on my x board and y board. I will tweet out three times using the hashtag x." Be as specific as you can.
Links will be communicated through: How are you going to show you have done your work? I usually use a Google spreadsheet and I place the date and the URL of the social media share in there. This is sent to the brand at the end of the job or shared with them once the post goes live.
7. Follow up. Email the brand and ask for feedback. See if there was anything you can improve upon. I want to know what they think worked well and what didn't—and you should, too. I want to make sure that the brand I worked for was happy with my effort. If they weren't, then I do my best to make corrections. I also highly suggest (prior to sending any drafts over to the client) you ask someone to go over your post and look for grammar, content relevance, and have them check off the list of what you were supposed to include in the post for you.
You never get a second chance to make a good first impression. The brand expects you to perform as any professional would. I find that by spelling out the job in detail and reporting on the job once it is finished is key to creating and maintaining a successful professional relationship. You are setting yourself up for success.
The way that I earn a living and will always earn a living is doing what I say I am going to do. In our business—and in the world—you only have your word, so make sure you keep the promises you make. Your creativity, individuality, professionalism, and work ethic will separate you from other competitors, and before you know it, you could be creating a six figure business.