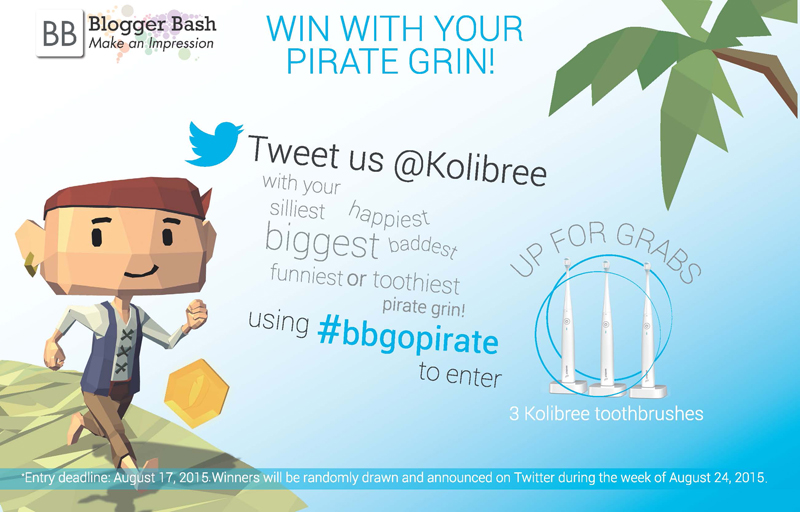 Arrrg, matey! Although this year's Blogger Bash is over, you can still participate in all of the fun with Kolibree! Blogger Bash attendees (or swashbucklers?) have the chance to win one of three Kolibree toothbrushes up for grabs!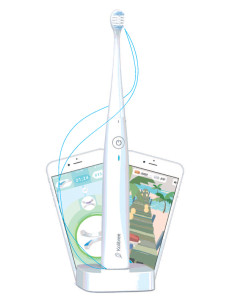 The Kolibree sonic toothbrush can connect via Bluetooth to the Kolibree mobile phone app, free from the App Store and Google Play, for kids to play the game as they brush, thanks to the 3-D motion sensors on the brush. Also, parents can get real-time feedback on brushing habits and kids' progress!
Adults can also get in on the fun with the app Coach, which guides users through quadrants of the mouth for better oral care. As the timer counts down, a circle lights up green when correct toothbrush placement is achieved, and orange when it isn't.
To enter to win, tweet @Kolibree with your silliest, baddest, funniest, or toothiest pirate grin using #bbgopirate by August 17. Three winners will be randomly drawn and announced on Twitter during the week of August 24.