by Jenn Gaffney, Friendspired
If you're anything like me, then you're probably sweating bullets thinking about what to pack for BBNYC. I am pretty sure I packed, unpacked, and repacked about five times last year before the conference! Undoubtedly, I packed way too much, and I have definitely learned from experience. Here are some things you need to bring, and some tips to help along the way:
Shoulder or Cross Body Bag
If you feel like you cannot part with having an arsenal of stuff with you, opt for a sturdy shoulder tote. Look for something that won't fall off your shoulder 85 times or cut off your circulation.
If you are one of those people who can't stand to be tied down, opt for a cross body bag that has a zipper and lots of compartments. Don't forget, you'll be given a tote bag upon arrival to BBNYC for all of the extras you just can't live without!
Effective Business Cards
Charlene hit the nail on the head when she said to create a business card just for Blogger Bash—and it should definitely include a headshot. Honestly, I'm not the best with faces and names, and let's face it, a lot happens in a short period of time at conferences, so being able to put a face to a name is extremely helpful.
Organizing the business cards you receive is another challenge. Here's how I've had success:
Pick up some looseleaf binder rings, a mini hole puncher, a Sharpie, and Post-It notes. Each time you get a business card, punch a hole in a corner and clip it onto one of the binder rings. Then, clip the ring to your lanyard so you know everything is in a safe, organized spot throughout the day.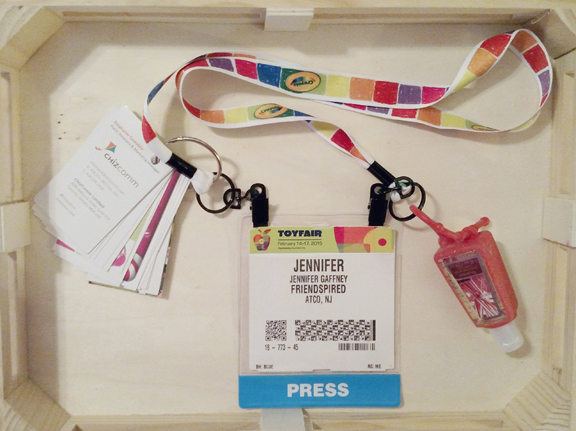 Once you're back at your hotel room, remove all of the cards, make notes on the backs with the Sharpie, and start fresh the next day. You can even group them by theme like "holiday gift guide," "possible ambassador program," or "interested in more info."
Portable Battery Charger
We use a lot of juice at conferences! Since you'll be taking so many photos and sharing all of the excitement on social media, you'll need to make sure that you stay charged! Any kind of portable battery charger is great, but I happen to have a Mophie that I got at Verizon Wireless—it's awesome!
Comfortable Shoes
Can.Not.Stress.This.Enough. The Fashionista bloggers will probably curse me, but you are on your feet, in New York City, in July. It is hot and you will walk A LOT, so don't sacrifice your comfort too much. Find shoes that are cute and comfy, and maybe break them in a bit before leaving for BBNYC. I plan on rocking my Oka B Sloan T Strap sandals. They have enough support and if my feet still start to hurt, I have a cute pair of Croc Wedges that I can change into.
Fresh Necessities
We are all going to need a moment to freshen up! I always try to carry mints or gum, Colgate Wisp Mini Brushes, face wipes, or even some Evian Water Spray. You feel so much better once you have perked yourself up a bit. Check out all of Aeryn Lynne's perky fresh tips here!
Hand Sanitizer
As a Mom, I always carry hand sanitizer with me, but in NYC it's a necessity. From public transportation to hot cab rides, the city is a breeding ground for germs, so be prepared!
Water Bottle & Snacks
It is so important to hydrate and nourish your body— especially when you're at a conference. Even though there will be tons of yummy food and drinks at BBNYC, you never know when you are going to have a moment to eat or drink, so I like to have some snacks on hand and a refillable water bottle.
Emergency Essential Pack


Maybe it's my inner Girl Scout, or maybe it's because I'm a mom, but I always feel the need to be ready for any situation that could pop up. I'm never caught without first aid items, such as Band-Aids, pain reliever, and Neosporin. I also always have a small sewing kit, and my favorite best kept secret product: Band-Aid Friction Block! It's perfect for shoes that are rubbing your skin too much, chaffing, or any other friction causing discomfort!
A SMILE!
Above all else, be yourself. Smile and have a great time! Smiles are the best first impression you can give. You feel great when you smile, and it's a scientific fact that not only are smiles contagious, but they boost your mood and your immune system.
---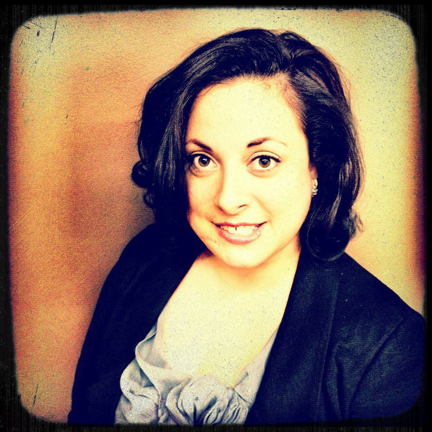 Jenn Gaffney is a southern New Jersey native, full-time "Jenn-of-all-trades" for local beauty businesses, co-owner of Friendspired, infertility conqueror, food appreciator, and lover of Disney and Harry Potter. She enjoys chips, coffee (not together), and lives for loving life, party planning, and spending time with her friends and family. Follow Jenn on Twitter and like her on Facebook!