by Denise Daniels, founder of The Moodsters
Hello, Blogger Bash participants! I'm so looking forward to meeting you at Sweet Suite and introducing you to my friends The Moodsters—five colorful, quirky little detectives who help children solve the mysteries of feelings. But first, let me explain why it's so important for kids to be able to solve these mood mysteries.

As parents, we spend a lot of time preparing our young children to succeed in school, so that they'll also succeed later in life. We buy our babies eye-catching mobiles to help form those all-important neural pathways. We read books to them. We make sure they get fresh air and exercise and eat healthy foods. All of which is vital. So why do kindergarten teachers report that more than 30 percent of children are unprepared for school? Not because the kids are lacking in IQ, but because they're lacking in EQ: emotional intelligence.
Emotional intelligence is the process by which children learn to recognize, understand, and manage their emotions. Decades of research shows that children who learn EQ skills are more likely to do well in all aspects of life—socially, academically, physically, and psychologically. In fact, kindergarten teachers report that EQ skills are more important to success in school than the ability to read or hold a pencil!
That's why I created The Moodsters. Each Moodster personifies a basic emotion that children experience in their everyday lives: Yellow Coz is happy, red Razzy feels angry, pink Lolly is loving, blue Snorf feels sad, and green Quigly is scared. With the help of The Moodsters, children learn that all feelings are okay—you just have to get to know them!
Moodster products, created for children ages 3 to 6, launch exclusively at Target this fall. They include the Feelings Flashlight (which helps illuminate kids' feelings), Moodster Mirror (to reflect what kids are feeling on the inside), and the Moodster Meter (to take their feelings "temperature"). We'll also have three storybooks, The Moodsters: Learn About Feelings app, and a website (www.themoodsters.com) filled with games, learning activities, and Guidelines for Grownups. I developed The Moodsters curriculum in conjunction with the Yale Center for Emotional Intelligence.
We're looking for blog ambassadors to help spread the word about The Moodsters, and we'd love to have you join us. As an ambassador, you—and your children!—will enjoy a variety of benefits:
Early access to Moodster products
The opportunity to review the products and host giveaways on your blog
Exclusive content on key child development and parenting topics—such as introducing your child to a new sibling, dealing with shyness, and coping with meltdowns
To be eligible to participate, we ask that you have:
15,000 or more unique monthly visitors
15,000+ followers on Facebook, Twitter, Instagram, and Pinterest combined
Outreach to parents of preschoolers
Weekly blog posts
Please contact us at alison@currentpr.com indicating your interest, and we'll send you an application immediately. Thank you—and we look forward to seeing you at Sweet Suite, where you can take your feelings temperature with a life-size Moodster Meter!
---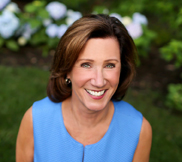 Denise Daniels [denisedanielsparenting.com] is a Peabody award-winning broadcast journalist, parenting and child development expert, and author who specializes in the social and emotional development of children. Denise has appeared on numerous TV shows including Oprah and The View, and served as a regular contributor on TODAY. For more about Denise or The Moodsters: jthomas@rubensteinpr.com.