by Alice Chase, thrillofthechases.com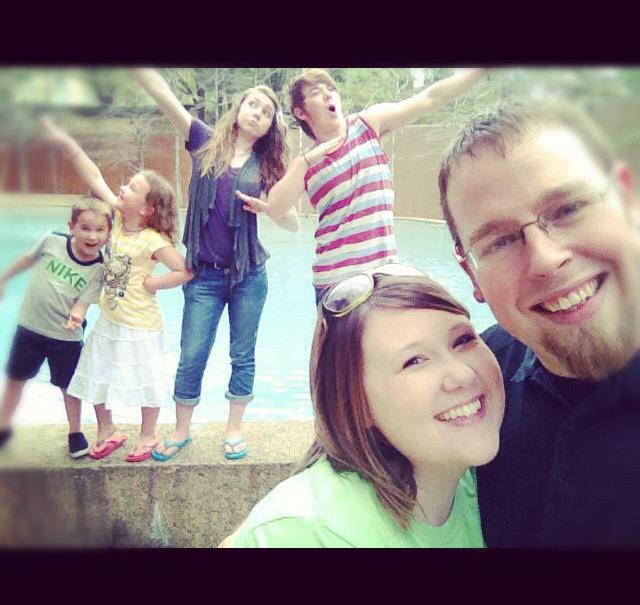 There is SO much you can tell about a blogger by scouring their social media accounts (and even more by actually reading their blog). So much, in fact, that we often assume we know the whole story before we've even met IRL. I have to admit there are still a few stories I reserve for interesting dinnertime conversations and some connections that can only be made face-to-face. That's why I think it's so wonderful that you are attending Blogger Bash! It is an amazing opportunity to create those lasting connections! I hope I get the opportunity to make a face-to-face connection with everyone at Blogger Bash this year. Until then, I'll share a few insider secrets about me that you may not be able to glean from skimming the surface of my social media accounts.
7 Things My Social Media Won't Tell You
1) I have a total of four children: two boys and two girls. Two are teenagers. They aren't all always in the pictures I post online at the same time. I don't have favorites or like or dislike some more than others on any given day. Some of them just thrive on likes and post views, others on privacy. I respect each of them and never post pictures without their expressed permission.
2) I'm delighted when everything is in its place, but I hate making the bed. I rarely do it. My husband makes the bed every morning, even if I am still in it. That's how he gently tells me I've overslept.
3) The No. 1 thing I consistently tell my children: "People are ALWAYS more important than things."
4) I celebrate every occasion in a BIG way and always have party supplies on hand to throw an impromptu party.
5) Three months after our fourth child was born, both my husband and I decided to go back to school and finally finish our degrees. I became very skilled at typing and nursing simultaneously.
6) I love to challenge myself by doing things I dislike or don't think I'll be good at. I usually convince a friend to join me. Everything is more fun with a friend, right? As my best friend, my husband has had to endure being signed up for a million boot camps and fitness classes, a half marathon, and there was that one time I signed us both up to run with the bulls.
7) I co-owned of a successful training company for more than 5 years. The day we sold the company, someone asked me what I was going to do next. My response: "I think I want to blog more."
---
Alice is a mom to four BIG personalities, a wife, and the narrator of her family's story (aka thrillofthechases.com). From fitness, product reviews, and pets to parenting kids and teens, DIY, and frequent traveling with a large family, the Chases are consistently creating more chapters to their ever-adventurous plot-line.