Food is fuel!—which we imagine you'll be needing a lot of to keep you up on your feet, and engaged during all of the awesome
events
planned for
Blogger Bash 2015
. This year's conference has a ton of awesome meal parties planned, including a Share Your Care Brunch hosted by 
Care Bears
 (July 16), a 
Disney Infinity
Breakfast (July 17), a
Peanuts
Lunch (July 17), and even a closing Carnival party with
Canadian Lentils
to wrap up Blogger Bash on July 17.
While each party serves as a fantastic opportunity to do a little noshing and to recharge your batteries, you'll also want to make sure you're getting as much as you possibly can out of these events—and we're not talking about a food baby!
Keep these tips in mind to ensure you rock each of these parties—because Blogger Bash isn't like those regular conferences (you know, kind of stuffy, kind of awkward), we're a cool conference!
tumblr.com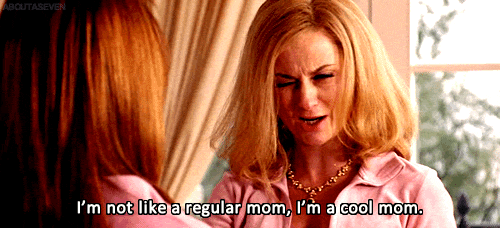 1. Grab food and go
I'm guilty for getting a little too excited over finger foods, and other delectable treats, but while the food at these parties is super inviting, you're not going to get much networking accomplished standing around waiting for that fresh tray of Ziti to come out. Instead of spending your time focused on the buffet of food, bring your plate with you as you mingle with other Bloggers, or battle it out as Anakin Skywalker while testing out Disney Infinity's latest installment: Disney Infinity 3.0.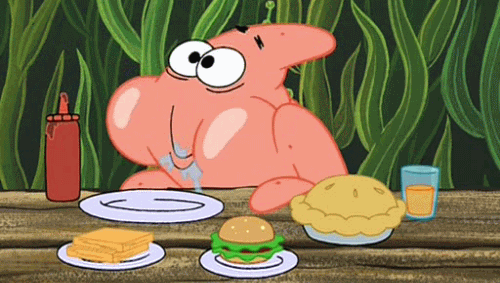 tumblr.com
2. Sit/stand with people you don't know
Steer clear from that click-y high school cafeteria behavior, and eat with new people. While it's instinctual to gravitate toward friends or people you already know at the conference, falling into that routine becomes limiting! Take this time to introduce yourself to new people in the blogspace, especially those bloggers you engage with on social media all of the time, but have never actually met IRL (I guarantee there will be someone you "know" in the room like that!). Also, if you see someone eating alone, go say "hello!" because no one wants to feel like Steven Glansberg.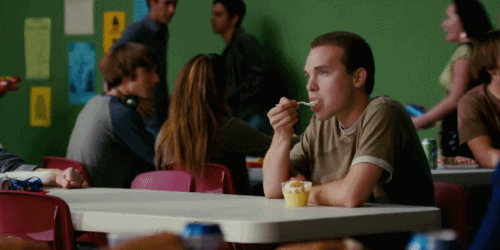 michigan.spooniversity.com
2. Don't be afraid to play
We love to play and if you're a BBNYC attendee we imagine you do too! Sweet Suite isn't the only opportunity to get hands-on with new games and products, so channel your inner Tom Hanks in Big and take advantage of some additional playtime during these meal events, by letting loose and having fun. There will be plenty of brand reps ready to show you how to play and to introduce you to all of their newest products. They're excited to meet you, so don't be shy!
tumblr.com
3. Check your teeth
 There's nothing worse than getting your networking on with some green crap lodged between your two front teeth. Keep a compact mirror in your bag and perform a quick check after eating before you mosey on to other activities. Or, check in your phone's front-facing camera, because let's be real—you know that thing isn't leaving your hand for two days straight. (Additional Pro tip: BRING GUM, and mints, and hand sanitizer.)
buzzfeed.com
4. Network, network, network
For whatever reason, maybe science, I get really tired after I eat. Don't let this happen to you. Stay engaged and keep yourself busy by constantly meeting new people. Ask questions. Learn about how companies choose brand ambassadors. Get their contact information. Experiment with your pitch. They're there to meet people like YOU, so be confident and professional, and make as many connections as you can!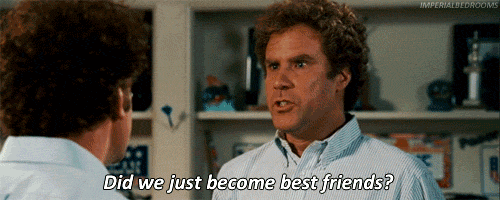 pandawhale.com
5. Distinguish yourself from the crowd
Before coming to Blogger Bash, you should have a good idea of what distinguishes you from other bloggers. Think about what your strengths are and what you want to get out of the conference before you get there. This will make it easier for you to go after what you want over the course of the event. It's easy to get overwhelmed if you don't go in with a game plan, so master your pitch beforehand, know who you're interested in doing business with, and sell it—like a boss. The great thing about Blogger Bash is that every single person in attendance is there for a reason, so know yours and run with it! Don't be afraid to show these brands why you're there—even if you dribbled a little ranch on your shirt. (Additional Pro tip: carry a Tide-to-Go pen on you and thank me later.)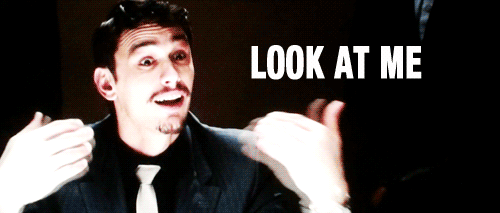 collegetimes.com