by Aeryn Lynne, Geek with Style
Conferences are incredibly fun times to be had, particularly if they're blogging related. The fabulous individuals who attend these events know how to have a great time, while learning how to improve their craft. It would be absolutely awesome if we could all just show up in our PJs, but, while being tons of fun, blogger conferences are also these little entrepreneurial moments where we need to put our best foot forward. We're meeting online buddies (who would actually encourage PJ chic,) and potential clients to work with in the future, aiming for those forever-and-ever-till-death-do-us-part kind of partnerships. Living out of a luggage case while sharing a hotel room with up to three buddies, can be hard on your game. You'll want to be always-ready for those group-selfie moments, those times when you're meeting dream brand, all the way through to your "last call," when/wherever that may be for the day. Check out these tips to help keep you looking/feeling fresh all conference long:
*Sniff* Is That Me??
Ever have that moment where you smell something funktastic, and you hope you won't start carrying it around with you? While its usually just in our heads, travelling can do wonders for our sense of cleanliness. As in, we start to wonder when we can finally hit a shower at the end of the trip to remove the layers of grime your flight/drive collected.
I've shared enough hotel rooms at conferences (with AMAZING ladies) to know better than to expect unlimited access to a shower. Four bods, one bath, and jam-packed conference events means that either someone is having their shower past midnight, or someone is going to miss out altogether after an epic thumb wrestle battle.
Make a shower schedule with your roomies. Don't leave such privilege to chance, because chances are you're all going to want to have that glorious bathroom at the very same time, both morning and night.
Bring enough water-free face cleanser wipes—with intent of using them on both face and body—for a quick refresh, particularly if the days will be hot and muggy, (Hello, mid-summer NYC weather!) the perfect recipe for a sweaty you.
Simple case of oily hair? Bring a can of dry shampoo. Super simple and quick way to get your hair feeling clean again—with the added bonus of body and texture—without need of the bathroom.
Desperate for a shower and in a pinch? Make sure the hotel you stay at has a pool, as most have individual shower stalls in the change rooms. If they're classy enough, you'll have your own little change pod to get ready for the first event of the day, without having to dance around your roomies.
Cotton on to These Clothing Tips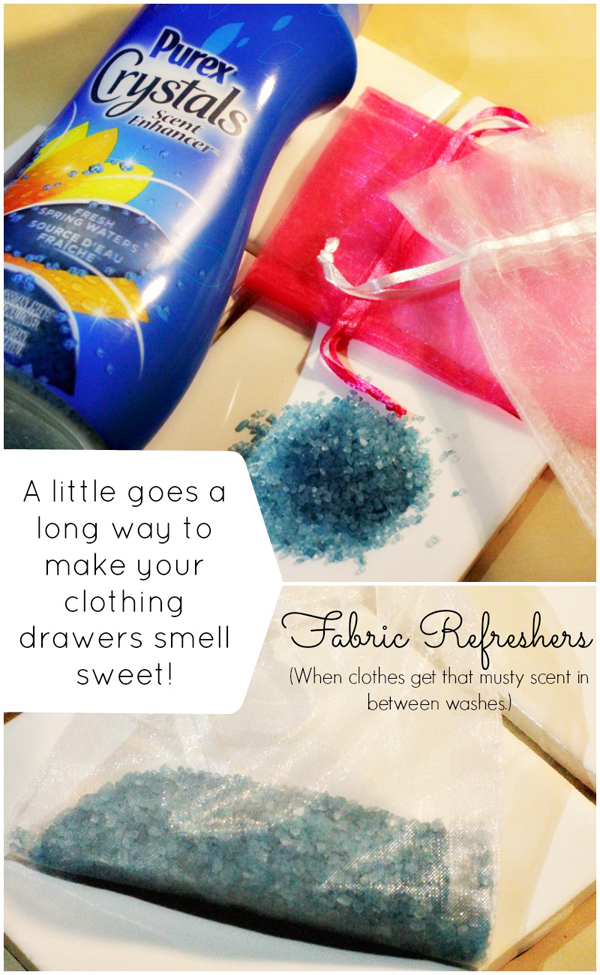 Wrinkled clothes are eye-catching. For some reason, we all tend to zero in on the slightest wrinkle that those around us are wearing. Here are some ways to ensure that your clothes aren't making that extra statement for you:
Learn which clothes you own that can be rolled up without creating wrinkles, and prepare to pack those for your trip (polyester, rayon, nylon, etc.) This tip has the added bonus of saving room in your luggage for when you actually do roll them up into a ball for travelling, as it creates extra space for everything else.
If you do need to bring certain articles that tend to wrinkle, slip them into a dry-cleaner's bag before folding. The bag acts like a barrier during the fold, and keeps the fabric from bunching up in wrinkle-fying ways.
Does your luggage leave a less than fresh smell to your clothes? Or maybe it's the shoes? Create a scent sacket that will release a nice scent to the contents of your luggage (like in the image above). If you need something a little more proactive, pack a fabric-refreshing spritzer (like Febreeze-To-Go,) for a just-laundered scent.
Beauty Tips
Here are some Do's and a couple of Don'ts for how to always look awesome, during those moments that count:
You may want to look like the rock star you are the moment you wake up on travel day… but, wait! Breathe. Don't touch more than just your moisturiser/SPF to begin your trip. Don't do more until you've arrived to apply your favorite makeup bits. If you can't wait a minute more, use the airport washroom to freshen up with a facial wipe, and then go to town with the look you want. Or, take a quick trip to your hotel room before the pre-meetup at the café just around the corner.
Be sure to pack the extra-strength moisturiser for your face and body, and always keep a water bottle in hand. Hotel HVAC systems make for dry, wrinkly, tired-looking skin, especially if you can't find time to step out into the (hopefully) sunny weather for a 15 minute break every few hours.
Fake it until you can make it with brightening powders that add a little sparkle. Go for that wide-awake and ready to party look, even while you're desperately searching out the caffeine.
Consider nail wraps (chipped nails were so NOT-EVER season.) If using a plain polish, and can get it past airport security, keep a bottle in purse for touch-ups. And don't forget your nail kit—chipped nails and luggage go hand-in-hand.
Don't depend on perfume to keep you smelling sweet. In fact, the less perfume the better. Some people have an intolerance to strong scents. You want people to come closer, and not run for the nearest exit, just because you smell like a fake cupcake factory.
Namaste
Depending on your NYC cabbie, meditation might be the hardest thing to accomplish until you've finally arrived at your hotel, but don't let that stop you from finding moments of peace as often as possible. When conferences are jam packed full of fun, you'll want to do everything, but your body might have other plans. Learn the not-as-simple-as-it-seems Savasana (yoga corpse pose), or if yoga isn't your thing, learn the art of quick naps. Find something that works to recharge your batteries because you don't want to be that person dozing, while everyone else is celebrating with the Blue!

Simple, right? This is mostly a choose-your-own-adventure kind of how-to. Pick and choose areas that you want to focus on most and have fun with it! Noticeably having fun shines through, and that's the freshest way to show everyone around you that you're the
bomb
, yo (or whatever the cool kids call it these days)! Pack well, travel safe, and will see you at Blogger Bash!
---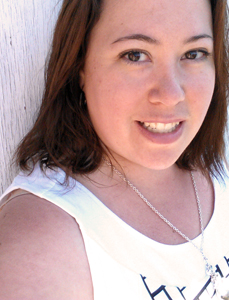 Living in Superman's Metropolis (aka Toronto, Canada), Aeryn Lynne found a way to entirely over-share everything she loves—and make a career out of it! Ultimately a geek, she waxes poetically over technology, fights for fashion-equality, squees over comic art, and literally sparkles, thanks to her makeup addiction. Check out her website: Geek with Style!