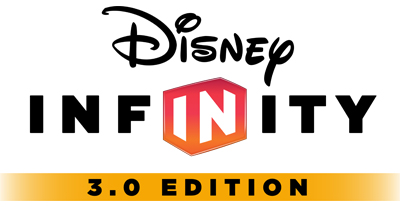 The Star Wars universe will join Disney, Disney•Pixar, and Marvel in Disney Infinity 3.0 Edition—the latest installment of the toys-to-life franchise from Disney Interactive. To promote the new launch, Disney Interactive is set to host a Disney Infinity breakfast at Blogger Bash on July 17.
Bloggers will get to enjoy a gourmet breakfast and get hands-on with the latest Disney Infinity installment, including unclose looks at new figures, play sets, and gameplay.

Disney Infinity 3.0 Edition is being developed by Avalanche Software in partnership with Ninja Theory, Sumo Digital, Studio Gobo, and United Front Games, and will be available for the PlayStation4, PlayStation3, Xbox One, Xbox 360, Wii U, PC, and iOS and Android devices.
The Disney Infinity 3.0 Edition Starter Pack will be available this fall and will include the Disney Infinity 3.0 Edition Base and video game software, the Star Wars: Twilight of the Republic Play Set, Ahsoka Tano and Anakin Skywalker character figures, and a web code card that unlocks content for PC and mobile devices. Other Disney Infinity 3.0 Edition Play Sets, figures, and Toy Box Expansion Games will be sold separately.
All figures and Power Discs from the 1.0 and 2.0 editions of Disney Infinity will be compatible with Disney Infinity 3.0 Edition in the enhanced Toy Box and, for the first time, Power Discs will be sold in labeled franchise-specific packs of four.