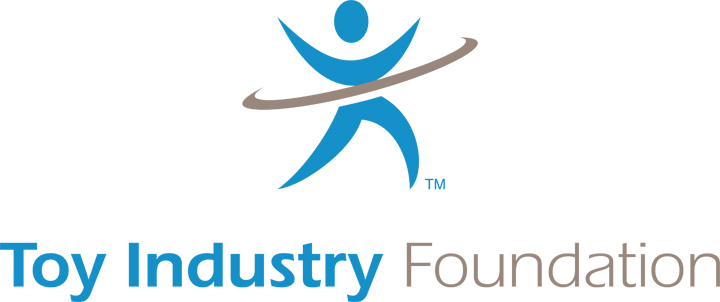 We are excited to announce that the Toy Industry Foundation is the official charity partner of Blogger Bash.
The Toy Industry Foundation (TIF) is a nonprofit children's charitable foundation that supports children in poverty, suffering from abuse and neglect, separated from parents who are in the military, impacted by natural disasters or undergoing treatments for cancer and other illnesses. They provide millions of brand new toys for children in need and distribute hundreds of thousands of dollars in grant funding to children's charities annually. The TIF supported more than 5 million children last year alone!
The stress and trauma of military life, foster care, poverty, cancer treatments, and the aftermath of natural disasters have profound effects on children's physical and emotional well-being. When a child is given a new toy, they feel special and feel loved. Not only do they take pride in having a special toy just for them, they also get access to play, which is critical for social and emotional development.
This year after Sweet Suite and Blogger Bash, the TIF will be collecting any sample products that the sponsors choose to leave behind, and will distribute them to children in need. This partnership will allow us to pay it forward as a conference, while ensuring hundreds of kids get toys the wouldn't otherwise have access to.
You can learn more about the Toy Industry Foundation, their mission, their work and how to support their efforts by visiting their website, liking them on Facebook, or following them on Twitter!