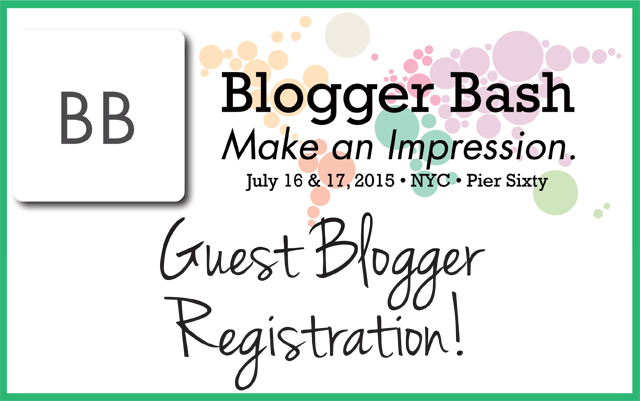 We're looking for 15 guest bloggers for the Blogger Bash blog! Whether you like to write about travel, fashion, beauty, or best business practices, we'd love to share your knowledge, wisdom, and wit with other Blogger Bash attendees.
So, what are we looking for? We'd love men and women with established blog sites and strong writing skills to pitch us a blog post topic that will help, entertain, or excite Blogger Bash attendees and perspective attendees. We want people who regularly post to their own blog sites, contribute to larger blog site networks, or serve as resident experts on other established websites. We're looking for people with personality, original ideas, and the ability to follow our house style and meet deadlines.
Think you've got something to say? Fill out the form below and tell us more about you, your blog, and what you'd like to write!
Please note: Blogger Bash administrators reserve the sole right to select guest bloggers for the Blogger Bash blog. Chosen bloggers will be notified via email within four weeks of applying. Bloggers will be required to follow Blogger Bash house style, their posts will be edited by the Blogger Bash staff as they see fit, and blog content must be exclusive to bloggerbash.com. All submitted blog content becomes the property of Blogger Bash. This is an unpaid exposure opportunity.