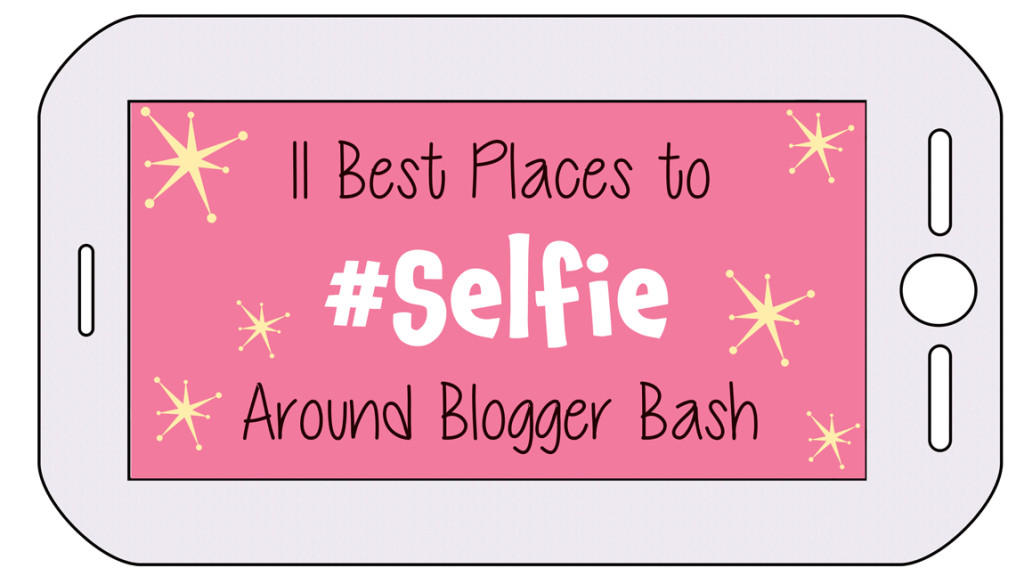 Smile, you're in New York City! Okay—as if being at Blogger Bash isn't reason enough to get your #selfie on anywhere and everywhere, Pier Sixty is in the perfect location to sightsee, shop, and chow down while you selfie, without having to travel too far (score!). We know the Big City can seem overwhelming, especially when you have two full days of networking, partying, and connecting to do, but the best way to make the most out of your time in NYC is to be realistic about what you want to do and what you have time to do outside of Blogger Bash, while documenting it in a mass amount of photographs. That's why we've wrangled together an all-encompassing list of the best and most convenient places to visit and—of course—take selfies, while you're in New York City.
Take a short walk (only .3 miles!) to this quaint park named after scholar, poet, and New York City-native Clement Clarke Moore whose words may ring a bell: "Twas the night before Christmas,/when all through the house/not a creature was stirring/not even a mouse." Whether you're looking for prose inspiration or you want to channel your inner kid with a quick jungle gym session, this space sets the perfect scene for a sultry, or playful selfie.
NYC is known for its selection of upscale, pricey restaurants that you need to make reservations for a month in advance to even have a chance at scoring a table at. While it's easy to raise our noses at these places that charge more than $70 for a bottle of Chardonnay and settle on something that better fits our budgets, in this case I'd like to refer to the saying, "If you can't beat'em, join'em."
Sometimes it's really worth it to splurge on that one amazing experience. Two restaurants, which are particularly close to the space and are both jaw-droppingly beautiful, are the modern Asian restaurant Buddakan and sleek Japanese restaurant Morimoto. At either place you'll easily get your moneys worth, probably spot a celebrity, and have a stellar selfie to show off on your Instagram. (Guys, just Google these places. They're pretty out of this world.)
You can visit the MOMA or the Guggenheim anytime, but right now you're in Chelsea! Chelsea is home to a plethora of galleries, which host everything from up-and-coming artists to art-world celebrities. Stroll around these galleries, clear your mind, get inspired, and snap a few selfies with a few contemporary artists' masterpieces.
Here are a few free galleries to check out, which are right around the corner from Pier Sixty: David Zwirner, Tanya Bonakdar, and Luhring Augustine.
8. The Golf Club at Chelsea Piers
Golfing isn't just something for the hubbies, and lucky for us the Golf Club at Chelsea Piers Driving Range is basically Pier Sixty's next-door neighbor. Open to the public, this four-tiered, outdoor driving range is located on the Hudson River pier and features a 200-yard fairway. This is the perfect opportunity to not only take in the scenery, but to slam some golf balls out into the Hudson. (You won't have to worry about forgetting to take a selfie because everything about this place is picturesque.)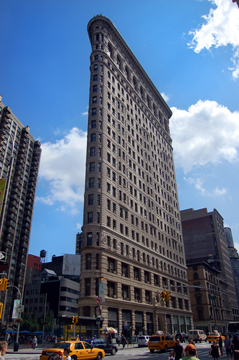 If you have time to travel outside Chelsea, the Flatiron Building, The Empire State Building, and The Chrysler Building are all relatively easy options. If you decide to do the Empire State Building I'd suggest doing a tour (Viator usually has some good deals) and if you're more into taking the trip to bask in the beauty and architecture, the Flatiron's a must, and its eyes won't blink and ruin your selfie.
This is NYC, not France, but that doesn't mean you shouldn't treat yourself to a macaroon, or five. Blogger conferences can be tiring, and relaxing with a warm cappuccino and a chocolate croissant is great medicine. And, I hear French pastries are pretty photogenic. You can't go wrong with a trip to Café Gitane (order the Mocha! It's pictured above) or Le Grainne Café—both are less than a mile away.
If you're going to Blogger Bash, you best know we're hooking you up with tons and amazing swag. But, a girl's gotta do what a girl's gotta and sometimes (okay, a lot of the time) that means shopping. Luckily, look no further than Chelsea Market. Located a skip and a hop away from Pier Sixty, Chelsea market hosts clothing stores, gelato shops, cafes, bakeries, restaurants, and basically everything else you'll ever need. Take a selfie with your cone of Stracciatella gelato or simply in front this beautiful, multi-level building.
There's no easier way to take a tour of the city (by sea) than on the New York Water Taxi. Departing from Pier 79 (adjacent to Pier Sixty), passengers can catch amazing views (and pristine selfie opportunities) of iconic NYC landmarks from the Brooklyn Bridge to One World Trade Center.
Pier Sixty is huge, but the Hudson River Park has us beat with 550 acres of green space along Hudson's shore. There's a 5-mile bike path, boating excursions, kayaking, sunbathing, and so much more. And the best part—it's all RIGHT in Blogger Bash's backyard. Have some mommy's time out and selfie laying on the lawn (the grass is SO green) or eating a waterside lunch at PD O'Hurley's.
This popular park is located 30 feet above street level on an old rail line, which offers sweeping views of the city and the river. Take a free, guided walking tour, grab a taco, and take pictures to remember it all forever.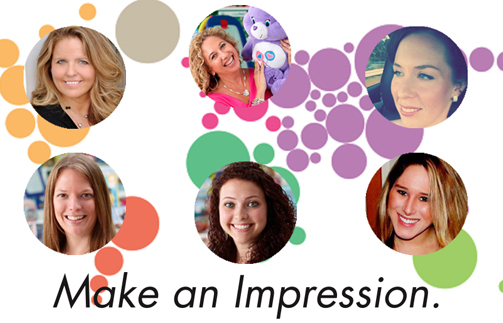 Let's be real—Blogger Bash is where you're going to be spending a lot of your time and we wouldn't want it any other way. We have so much to offer you all and we're looking forward to making this conference the best one yet. See one of us around the venue? Say "Hi!" and if you're feeling like taking a selfie, just ask! We'll be more than happy to selfie with you. It's possible there may be duck faces. Don't judge us!