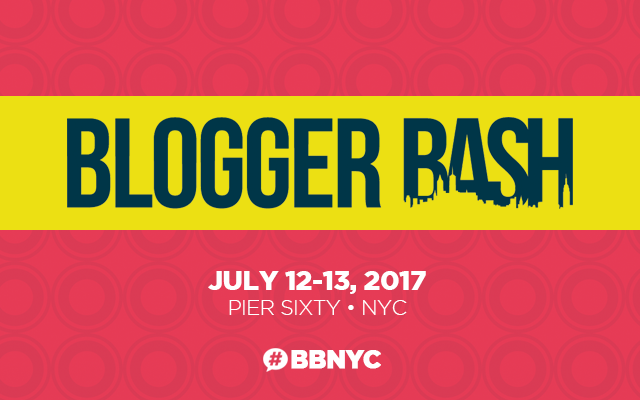 All Blogger Bash attendees must be experienced influencers who have garnered significant influence through their blogs, social channels, or YouTube channels. While we love all digital influencers and we wish there was room for everyone, we want to make sure that Blogger Bash remains a completely professional event and that attendance is limited to those who have established blog/vlog sites. Is Blogger Bash 2017 right for you? We hope so! Check out the below guidelines to see if you fit our requirements. If you do, request an invitation now!
Attendees must meet all of the following:
Attendees MUST be at least 3 years old at the time of application to attend the conference.

Attendees under 18 will only be permitted entrance into the event if they serve as the main personality on their YouTube channel, social channel, or blog. All qualifying children must have one qualified adult accompanying them at all times.
Qualifying adults can be defined as legal guardians. A liability form will need to be completed for all children between 3 years and 18 years of age (at the time of application) attending the event.

Active blog, YouTube channel, and/or social media site(s) for a minimum of six months with consistent published content each month in the previous year OR regular contribution to larger blog network or website on a monthly basis. Channels must be family friendly and/or YouTube Kids approved.
Proof of prior sponsored content, brand ambassador programming, or independent reviewing.
Regular involvement on social media platforms, including Twitter, Snapchat, Instagram, Tumblr, Facebook and/or Pinterest with original posts, videos, or images and active engagement with other users.
Attendees should meet at least three of the following*:
At least 5,000 Twitter followers with consistent user engagement as well as original posts.
At least 5,000 YouTube subscribers.
At least 5,000 Facebook likes with consistent engagement and original posts.
At least 5,000 Instagram followers.
At least 5,000 Pinterest followers.
Minimum of 10,000 UMVs per Google Analytics.
*OR more than 150,000 followers on any ONE social media platform.
Still not sure if #BBNYC is a fit for you? Contact us at theteam@bloggerbash.com.
*Blogger Bash has the right to request proof of any and all claims by the applicant regarding these Blogger Bash Attendee Guidelines. Blogger Bash has the right to cancel and refund any purchased Blogger Bash ticket for any ticket holder who does not meet the requirements set forth above, or who has not shown professionalism to the Blogger Bash Team or at a previous Blogger Bash event. Please note: absolutely NO guests or non-influencers will be admitted to the event. Please read our FAQs or reach out for more information.