If you haven't heard by now, Blogger Bash '15 will be held at Pier Sixty in NYC! So what and where is Pier Sixty and why did we pick it?
Pier Sixty is a venue located at Chelsea Piers and it overlooks the Hudson River. I can't imagine a better place to be on a fabulous summer day. I mean, if you are going to be at a conference, it should be a conference with a view, right?
Pier Sixty is part of a collection of properties: Pier Sixty, The Lighthouse, and Current. These are the only waterfront-dedicated event spaces in Manhattan, and we are excited to host Blogger Bash here—no stuffy hotel rooms for us!
Can you imagine interacting with brands here?

Or having lunch here?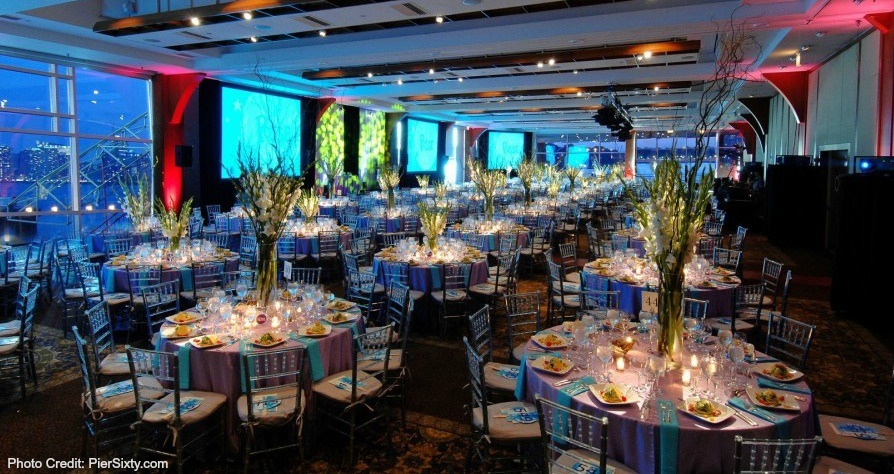 Or walking into a session through here?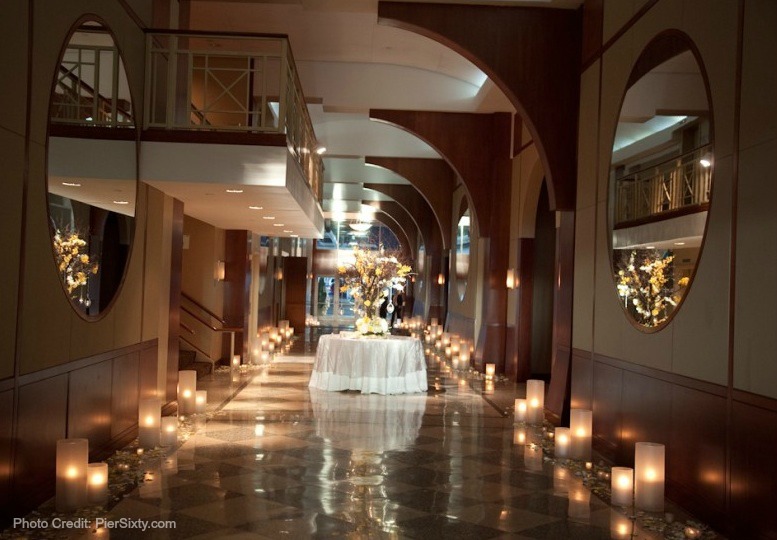 In the past couple of years, Sweet Suite, and then Blogger Bash, have been in some very creative, artist loft-type places. So this is a fun change for us. A bit corporate, but in an elegant way. It has amazing views and a great space to get around, lounge around, and to network and mingle. We took a bit of a gamble on this place to host Blogger Bash, but with the big spaces, the various rooms, the view and the food, it was something we could not pass up.
Speaking of food, the big draw is that all the catering is done by Abigail Kirsch Catering, a legendary caterer in Manhattan. Expect the unexpected in regard to the food: refreshingly different, innovative ideas, creative palate teasers, bursts of flavor, and contemporary unique presentations. This will NOT be your typical conference food!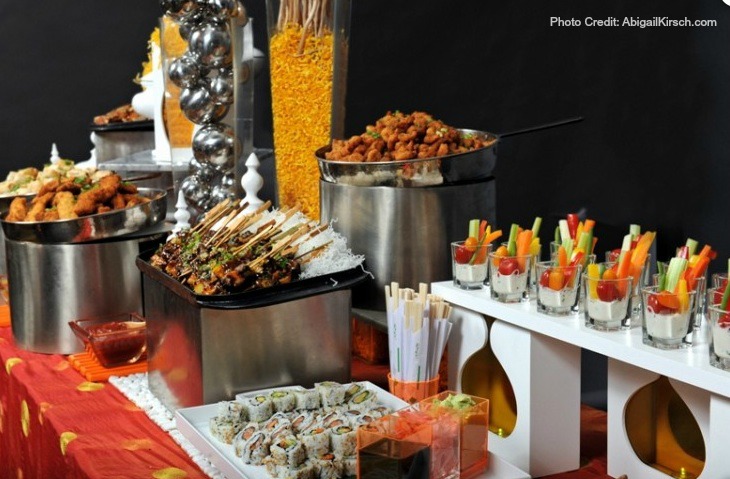 Blogger Bash will have amazing things in store this year, and while we are more focused than ever on building a conference with big brands and big bloggers, the view, the space and the food are exciting, snazzy pieces of that journey. We hope to see you there!
Charlene is the Team Lead behind Blogger Bash. She wears many hats, like Communication Director, Sponsor Liaison, Event Manager, and Creative Director to name a few, while she juggles life as a Mom to two kids under five, as a Parent Advisory Board member to the Toy Insider, and writer for her own three blogs: CharleneChronicles.com, MetrowestMamas.com and CleverLuxe.com. You can tweet her at @CharleneDeLoach.