It's no secret that two is a small number. But, there are some really awesome things about the number two. Two is new. Two is fresh. Two is youthful, exciting, and fun. And this year, Blogger Bash is turning two.
In 2014, Blogger Bash rocked the Northeast with a brand new type of networking event in New York City. Featuring multiple themed parties over the course of two days, Blogger Bash connected bloggers and press with more than 120 lifestyle brands. But the best part? It was really freakin' fun.
From a LEGO Batman breakfast that featured delicious gourmet food and exciting gameplay to the Kidz Vuz closing bash where bloggers were able to get their entire families in on the fun, bloggers came to meet and mingle—but they also came to play. With Lemonhead martinis, a special appearance by world-renowned photographer Anne Geddes, and an outrageously fun Angry Birds Stella Sweet Suite after party, bloggers were able to make business connections while doing what we all do best: partying.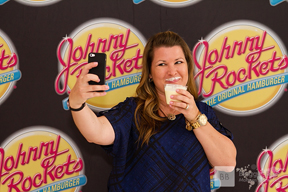 No one went home empty handed, and everyone arrived home to a box full of awesome swag (and I mean awesome in the most literal sense of the word. The box weighed more than 20 pounds, for Pete's sake!).
This year, Blogger Bash will take over Pier Sixty, New York City's premiere event space right on the Hudson. With breathtaking, sweeping views, bloggers will be able to bounce from ballroom to ballroom to attend each themed party all while feasting on decadent gourmet offerings from Abigail Kirsch.
On July 16, the night will be as sweet as can be with the Big Toy Book's legendary Sweet Suite event, bringing bloggers face-to-face with more than 50 toy brands well in advance of the holiday season. July 17 will feature even more festivities, as well as two structured speed-dating sessions, allowing bloggers to sit down briefly with brands without the distraction of activities and product. Click here to see all of the fun that's in store!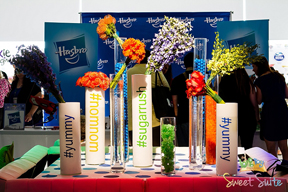 Conferences can be expensive, from travel costs to lodging, to hiring babysitters! We totally get it, and we have done our very best to keep our cost of attendance low, and we will provide you with affordable hotel options as well. Plus— we will entertain you and provide all of your meals from morning to late-night both days. This particular string of events will absolutely be well worth your money—that is something we can promise.
You are a blogger—and you are a professional. Yes, your goal should be to meet with brand representatives and make great connections, but you also deserve to be wowed—and we are ready to WOW you! From stunning décor to unmatched sponsors and activities, Blogger Bash will sweep you off your feet (trust us, your soles will appreciate the break). Not only will attending Blogger Bash allow you to make connections with other bloggers and lots of big-name brands, it will allow you to get away for a few days, break out your dancing shoes, and have a really, really good time.