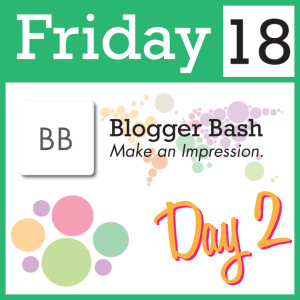 So, you know The Big Toy Book's Sweet Suite event, our opening party, which takes place on Thursday, July 17. You've either attended a past Sweet Suite or you've heard about it from your blogger friends—and it's got quite the reputation built up.
But you may be wondering what else there is to entice you to travel to Blogger Bash for two days. We gave you a few excuses to take a getaway to NYC, but here's a little more info on how you'll actually be spending that Friday once you get here!

Mommy Tech—#mommytech
Mommy Tech will be on site the entire day from 9 a.m. to 6 p.m. sharing all things tech! Neato Robotics, the pioneer in home robotics, will bring the intelligence and efficiency of robots to Blogger Bash. You'll get to see why robots are probably much better at helping you vacuum than whining kids or significant others.
SpeakingPhoto will also be there, creating a gallery for moms to create talking photos. If you're traveling to Blogger Bash without the fam, no worries! Send them a cute talking photo to let them know how much fun you're having!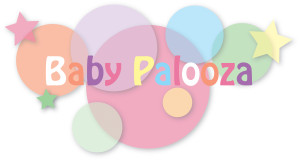 Baby Palooza—#BTBBaby
This event will bring you face-to-face with some of the power players of the baby and toddler products industries. Here you'll be able to reunite with some familiar brands and get to know some new ones. You know that when you're expecting, it takes a ton of research to find the best products, so Baby Palooza is here to help you out! Even if you have little ones of your own, you'll never get caught clueless at a Babies "R" Us registry again. Stay updated on all the trends from the baby and toddler products industries! Sponsors include Britax and BOB Gear.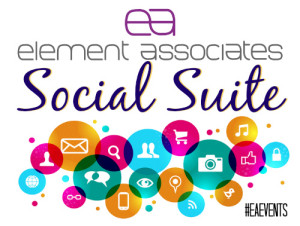 EAEvents Social Suite—#EAEvents
Ever hear of the Wubble Ball? It's tons of fun and brand new to the market, so you'll be some of the first to play with it. Try on some arm candy at the jewelry bar and test out some glamorous shades. Get yourself ready and fabulous for summer fun with Element Associates' great sponsors. PLUS, every attendee to #EAEvents receives a complimentary ticket to Affiliate Summit East!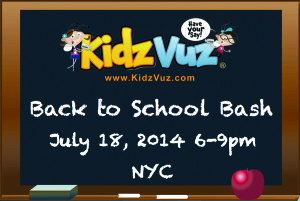 Kidz Vuz Back to School Event—#KVBackToSchool
Got the kids in town? No problem! Kidz Vuz will have you ready for back to school with fashion from Lands End and new products from Hasbro, Lifelock, the National PTA, Unikey, and other sponsors that will set up interactive booths for you and YOUR KIDS to play! Microsoft will also be there, showing off the latest technology with demos that are hands-on, so you can learn how to code with the Xbox One or try out the latest new tablets. UrbanSitter will also be on site for kids under the age of 6.
We know what you're thinking: "But when will I eat?!"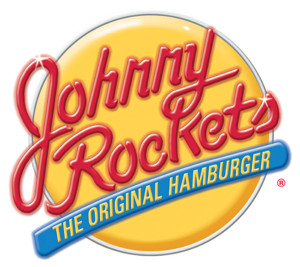 In honor of National Milkshake Day (perhaps one of the most sacred national holidays, in our humble opinion), Johnny Rockets will be hosting a Rockin' Lunch party. You'll get to make your own milkshake! But don't worry, the networking doesn't stop—you can mingle with top brands and PR reps from all over the country while you enjoy a great, interactive lunch.
PLUS! We haven't even finished announcing all of the great opportunities! Friday morning will feature a breakfast with a very exclusive look at what's new from a special guest. Also, before lunch, you'll be able to check out our SURPRISE party, with more information coming soon, so stay tuned! Delicious snacks will be provided throughout the day by GoGo squeeZ and Rooibee Red Tea.
Trust us, the fun doesn't stop at the end of Sweet Suite—it only gets BETTER. So bring your blogging friends and make a weekend of it if you'd like. We'll see you in July!
Check out our full agenda here!