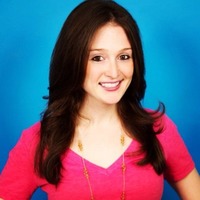 Blogger Bash is happy to welcome a special guest, Mashable's Samantha Murphy Kelly, to our conference.
Samantha is a Tech Reporter for Mashable, where she covers all things tech and entertainment. She joined the Mashable team in 2011 and is based in NYC. She is also regularly featured on national TV broadcasts (including Fox, Fox Business, CNBC, and the BBC), contributes to radio segments (NPR, Wall Street Journal Radio), and has served as a panelist and moderator at conferences.
Before joining Mashable, Samantha covered the tech industry as a senior writer for TechNewsDaily and wrote stories for sister publications LiveScience.com and Laptop Magazine. Her stories have been syndicated to various sites including CNN, Yahoo! News, MSNBC, ABC News, Fox News, and CBS News. She also spent five years at a retail trade magazine writing about social media and technology, worked at ABC News in the Brian Ross investigate unit, and got her start in journalism at CourtTV.com, where she reported on high-profile cour cases. She graduated from New York University with a degree in journalism.