by Laurie Schacht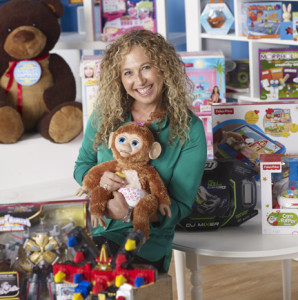 When I was growing up, I was not raised the way that my mother was. While my grandparents wanted their daughters to find wonderful husbands, my parents taught my sister and I that an education and a career should come first, and the husband would come sometime down the road—and both of us took that route (and now both of us are happily married with kids AND successful careers).
Today's women are multi-faceted. They are not just moms and they are not just career-women: they are both. When my career was just starting out and my family was growing, I struggled choosing between home and work. I had trouble being away when I was working full time, but I also had trouble being home full time. So I tried to balance both, doing all the "mom things" in the middle, like PTA meetings, shuttling back and forth from gymnastics meets, and helping with homework. But eventually, I stuck to the full-time track and started my own business, which has since grown into three separate, thriving companies. Although I often feel like I was away too much—especially for my youngest—all three of my daughters seem to have turned out just fine. They watched me build and run my businesses, and I've had all of them participate in different ways to teach them that while it may not be easy, it can be done.
The struggle that I faced more than a decade ago is the one I'm watching woman overcome today: running successful businesses that work on their schedules. Recent advancements in the digital sector have really made this possible. Today's women are blogging, reviewing, and building social media communities all while their kids are napping, playing, or at school. They are entrepreneurs. They are businesswomen. They are superheroes!
Turning a blog into a business allows women to get the best of both worlds. It also enables them to share their experiences with millions of people worldwide, and in turn, make motherhood a more meaningful experience for everyone. Not to mention, every blogger is a consumer with a voice, a loyal following, and a personality. Bloggers give brands the exposure and praise they long for, while simultaneously providing valuable information to other consumers, all while keeping their own families happy. They are the future of media.
There is no question about it: Mom bloggers are influential women who make lasting impressions, and at Blogger Bash, they will be able to take their businesses to the next level. We will help establish long-term connections between bloggers and big-name brands they already know and love in a hands-on, inviting atmosphere. So leave the kids with the sitter, put on your superwoman capes, and let's party in the city that never sleeps.